NEED HARDWOOD FLOORING, ENGINEERED FLOORING OR TILE FLOORING
Transform your Home or Condo Flooring at Affordable Prices
Adding a hardwood floor, bamboo flooring, engineered wood, ceramic or porcelain tile or refinishing your existing floors can greatly add value to your home. Floors are timeless and add warmth to any home. Our company completes many flooring projects each month and can assist you in your flooring redesign. View our extensive Hardwood Flooring Gallery or Tile Flooring Gallery.
Installation
Refinishing
Laminate Flooring
Subfloor Installation
Engineered Wood
Solid Flooring
Finished Concrete
Basement Tile/Cement
Ceramic & Porcelain Tile
Kitchen Backsplash Tile
Bathroom Wall/Tub Tile
Floor Leveling/Drain Tile Installation
Types of Flooring
There are many different types of flooring available. Let's take a look at the advantages of each one to determine what will work best for your situation.
Hardwood Flooring- The biggest advantage of hardwood flooring is that it's easy to maintain and clean. Dirt and stains to not sink into it like carpeting. The color of your hardwood floors will last a long time without fading. It can also be the most aesthetically pleasing choice. One of the main disadvantages of hardwood flooring is that it can be more expensive than other options.
Engineered Flooring - Engineered wood is real wood flooring that's built in layers and bonded together. The top layer is identical to a traditional hardwood floor, giving you all the aesthetic benefits. Beneath the surface, engineered wood flooring contains layers of high density fiberboard. This gives it greater stability and strength than solid wood. Because of this, engineered wood is more resistant to humidity and temperature changes. You can even install it in a finished basement.
Tile Flooring - The biggest advantage of tile flooring is water resistance. That's why you typically see it in bathrooms and kitchens. It's also resistant to high humidity. Tile is a hard surface which makes it easy to clean, but can also make it uncomfortable to stand on for long periods of time.
Laminate Flooring - Lightweight, inexpensive, versatile,
durable, laminate flooring was a highly underrated option for many years and has only recently begun to get the credit it deserves
Bamboo Flooring - Comparatively priced to traditional hardwood flooring, bamboo is stronger and more water resistant. It also takes refinishing extremely well. In addition, you can know that you're making an ecologically sound choice as bamboo grows several times faster than other kinds of hardwood making it significantly more renewable.
Why Choose 123 Remodeling?
Competitive Pricing & FREE Consultations
Construction Warranty
Licensed, Insured & Bonded
Full Service Contractor
Over 10+ Completed Basement Remodels
Modern Basement Designs
Quality Workmanship & Design
Timely Project Completion Guarantee
100% Satisfaction Guarantee
Financing Options Available

Our Credentials
Get A Free Consultation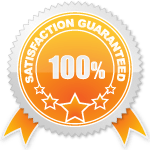 123 Remodeling is proud to offer free in-home consultations from experienced Project Managers. Our project managers are extremely courteous and understand that all of our consultations have a no obligation clause involved with them.
Thank you for considering 123 Remodeling for your upcoming project!
What Our Customers Are Saying...?
123 remodeling was an extremely professional team. They had quality craftsmanship and were willing to work within my budget. I would recommend them to all of my family and friends.

Joseph Kerrigan

"I moved into a condo that needed a lot of work done to it. Gave me a clear estimate, we discussed a price that was reasonable and lower than some other people I had spoken to... Overall it was a really great experience."

Sue - Skokie

"...We love it! everything's great. everything went perfectly. everybody who came here was very professional."

Aaron - Lake View

"...Everything has been great. He (Project Manager) was the only one who actually sat down and gave me the warranties and licensing."

Jennifer - Roscoe Village

"...We're very happy with everything. We couldn't believe how fast you guys work. The bathroom looks great and it happened much quicker than we thought it would."

Josh - Lake View