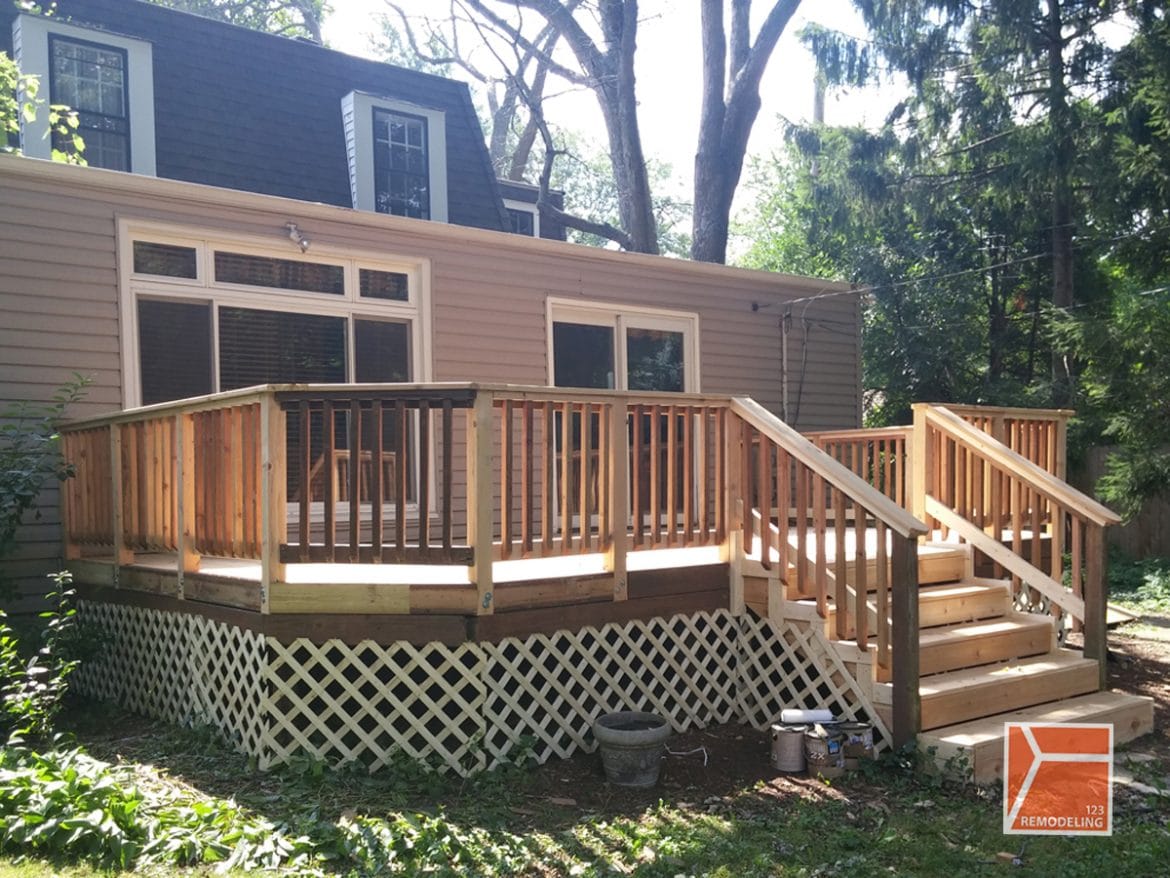 The severely weather-damaged backyard patio deck had caused multiple areas of rotted wood as well as cracked wooden planks.  The homeowner was faced with a deteriorated wooden deck with hidden risks to any persons occupying the outdoor space.  123 Remodeling was called to complete the Edgebrook Wooden Deck Renovation project in Chicago, IL.
What We Did:
DECK MATERIAL TYPE: Cedar Wood
STAIRCASE MATERIAL TYPE: Cedar Wood
WOOD STAIN MATERIAL: Rust-Oleum Exterior Stain
BUDGET: $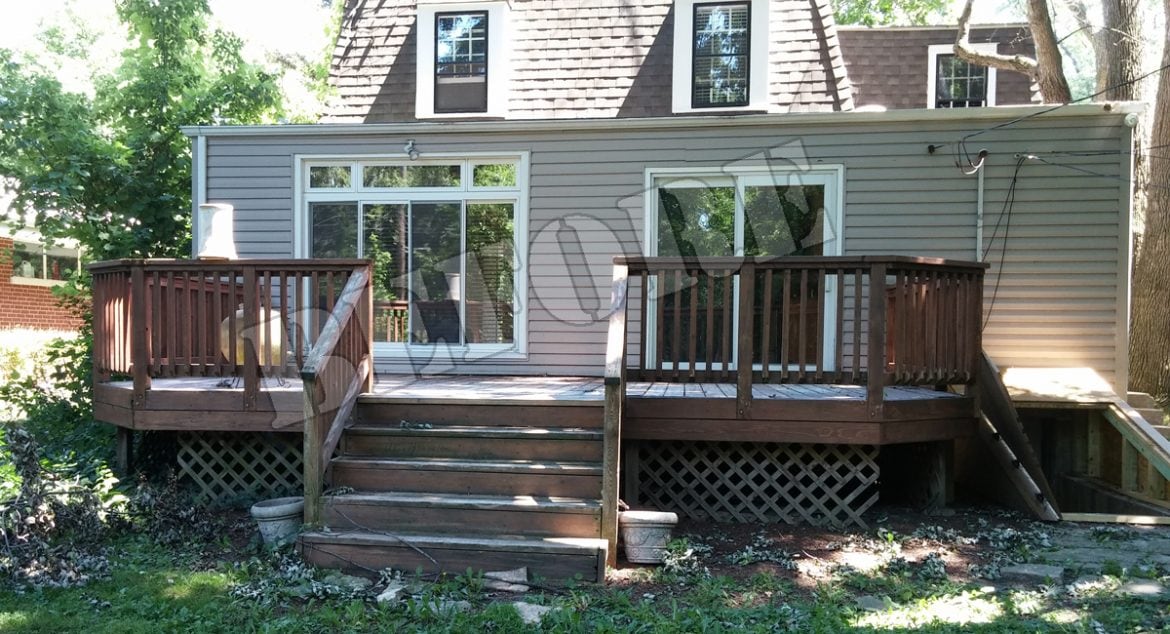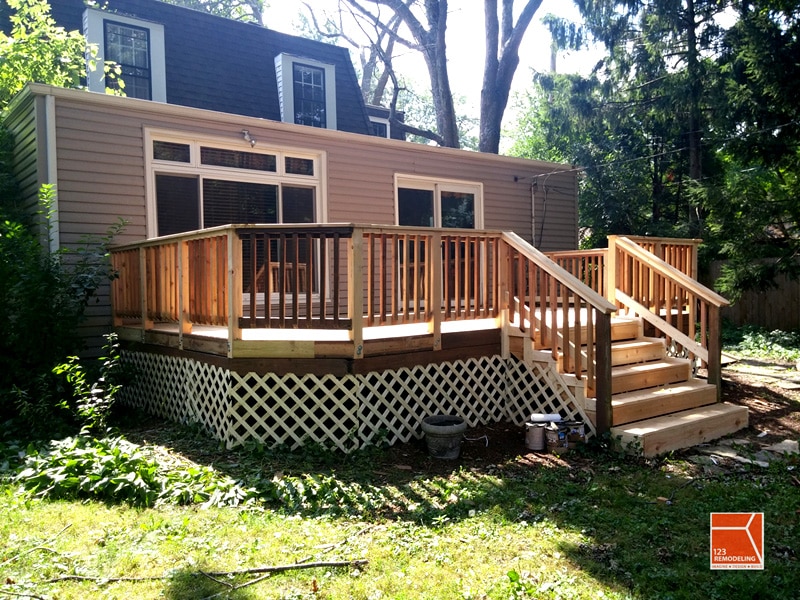 123 Remodeling removed all the damaged wood and replaced with new cedar wood planks to the patio deck area along with the cellar access door and replacing the staircase. Reinforcement to the base of the patio deck and coat of exterior weather-proof deck stain to the new wooden planks will provide extra durability, extending the life of the patio deck.
---
Call Us Today to Schedule Your Free Consultation
(773) 685-6095
or click the button below