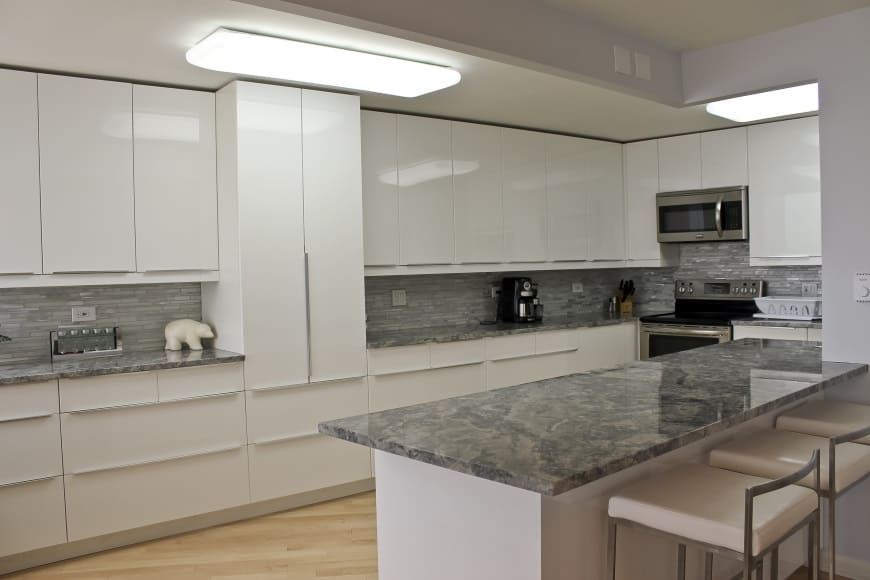 This Edgewater Condo Remodel included kitchen, 2 bathrooms, living room, and bedroom renovations, and hardwood flooring and Serena shades installation.
The original outdated kitchen was demolished, and appliances removed. We opened the condo remodel project as much as we could according to building limitations. We installed new modern minimalist style cabinets with a very unique granite counter-top, added hardwood floors, a tile back-splash, and under-mount sink.
The original master bathroom and guest bathroom were demolished, walls were resurfaced, the showers were updated with new tile, and a vanity unit was installed. These updates show how new fixtures, tiles and flooring can can be done with a small budget for an old bathroom.
---
Call Us Today to Schedule Your Free Consultation
(773) 685-6095
or click the button below