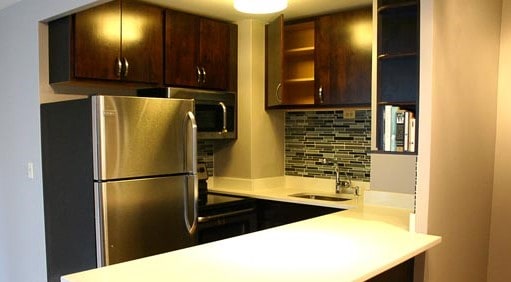 This Gold Coast condo remodel project is a complete unit revamp. The final project is complete with new modern kitchen, modern bathroom, the walls refinished and new flooring installed throughout the condominium.
The project required major renovations throughout with removal of walls and structures. The whole project completed was within a time of 2 weeks. Project before and after photos below.
One of the unique aspects of this remodel is the kitchen space. The overall space of the kitchen is pretty small so our interior design team will incorporate the appliances, counter, cabinets in a way to maximize the overall available space limitations.
Modern Design, Installation of Custom Shower Stall, Modern Vanity, Glass Enclosure, Tile Flooring, Tiled Walls and Tiled Shower Stall Surrounding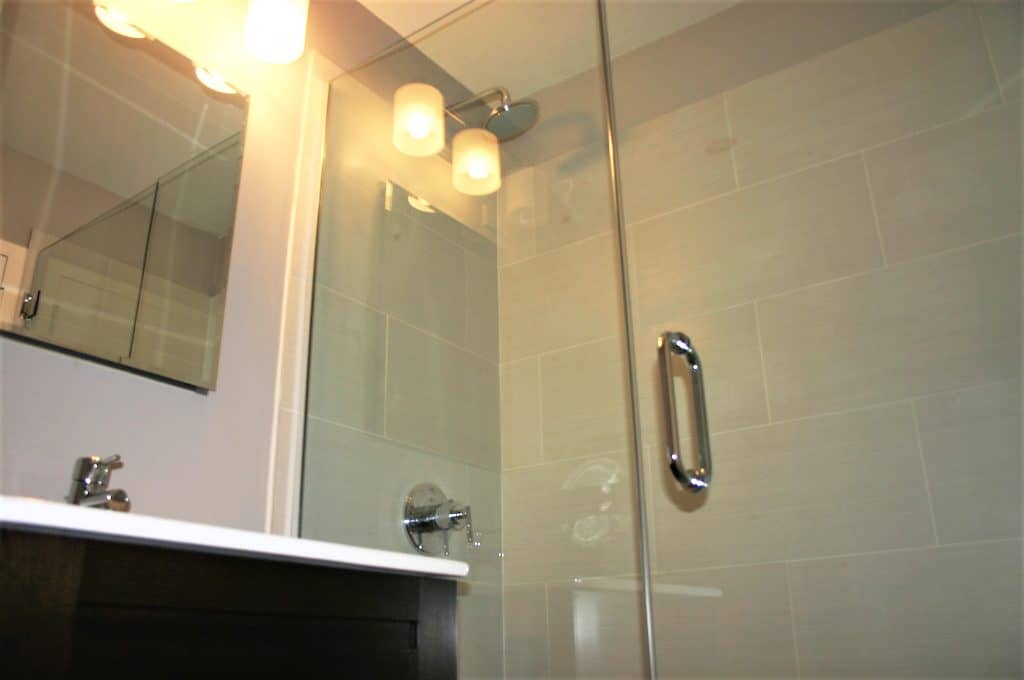 Modern Kitchen Design, Open up the kitchen area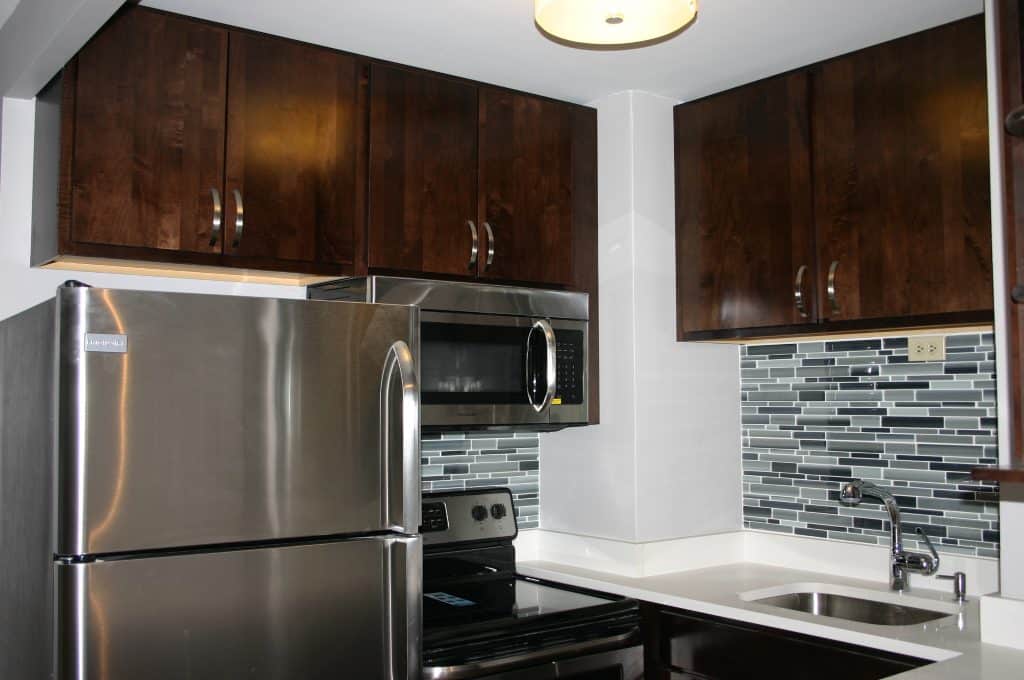 Engineered Wood Flooring throughout with Tiled Bathroom flooring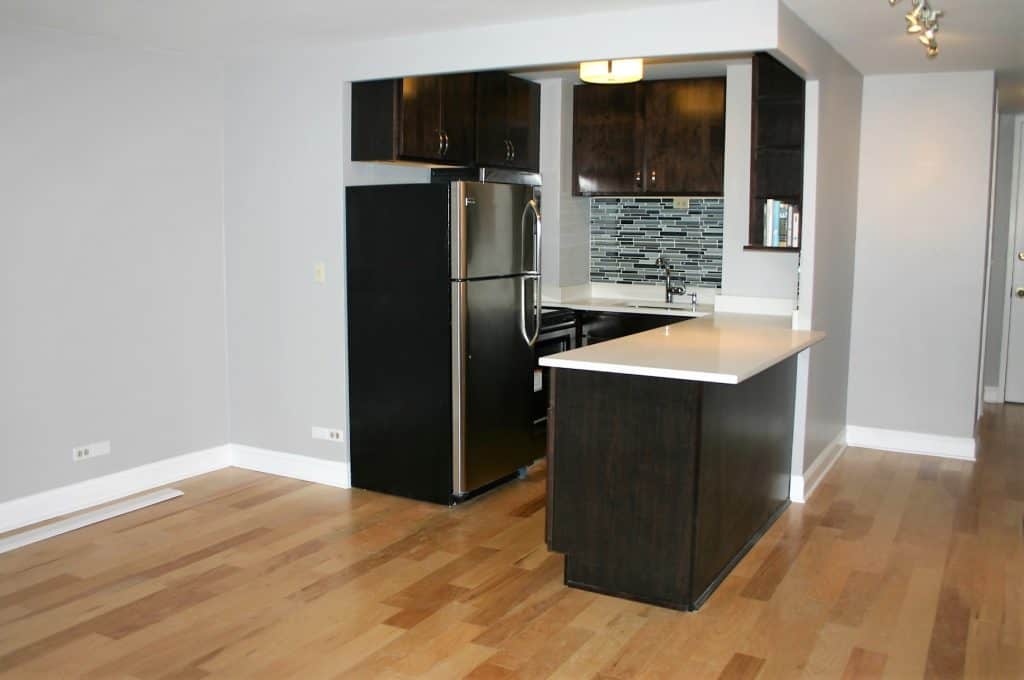 ---
Call Us Today to Schedule Your Free Consultation
(773) 685-6095
or click the button below