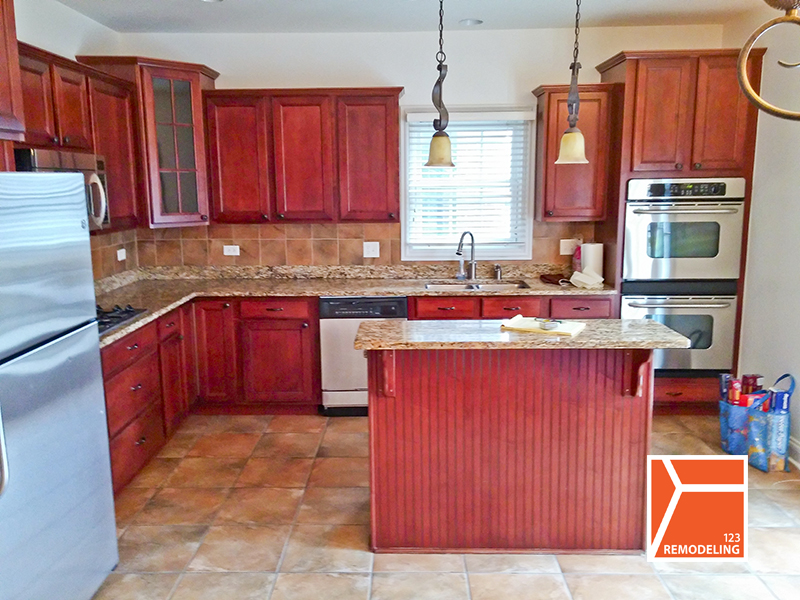 More Photos
[button style="btn-warning" url="http://123remodeling.com/project-gallery/kitchen-remodels/home-kitchen-remodel-bridgeport-chicago/" size="" block="false" target="_self"]Kitchen[/button][button style="btn-warning" url="http://123remodeling.com/project-gallery/home-remodeling/home-bedrooms-remodel-bridgeport-chicago/cago" size="" block="false" target="_self"]Bedrooms[/button]
---
What We Did
This townhouse remodel involved renovations in the kitchen, bedroom, flooring, and other minor details.
Kitchen:
Installed new cabinets and a cabinet island. Tore down walls to make a new dining room space with stained oak wood floor. Framed kitchen walls.
Bedrooms:
New drywall in all the bedrooms and drywall framing for a new closet for the small bedroom.
Flooring
Kitchen floor complete replacement. New oak wood floors for the dining room area. Sand and stain all the wood floors to match the patches in the same level.
Other:
Paint and patch wood fireplace.
---
Kitchen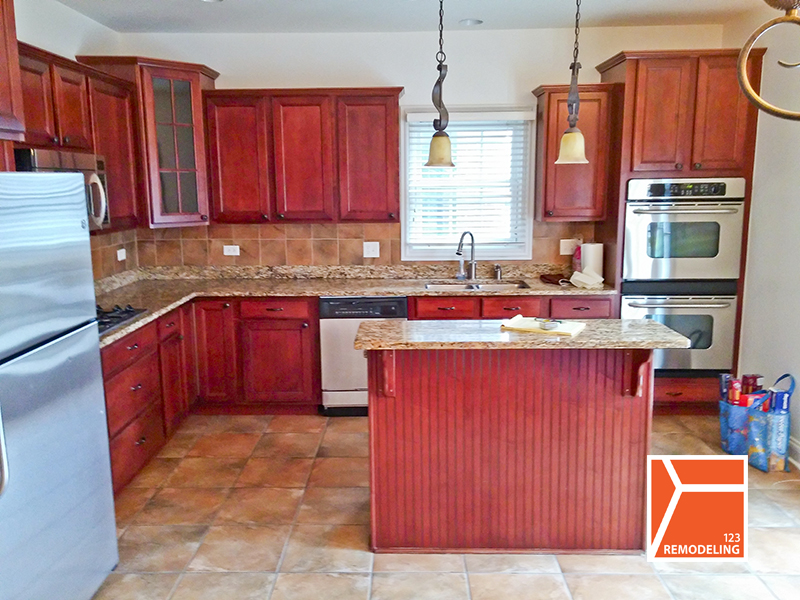 [button style="btn-warning" url="http://123remodeling.com/project-gallery/kitchen-remodels/home-kitchen-remodel-bridgeport-chicago" size="" block="false" target="_self"]View more photos of the kitchen[/button]
---
Bedrooms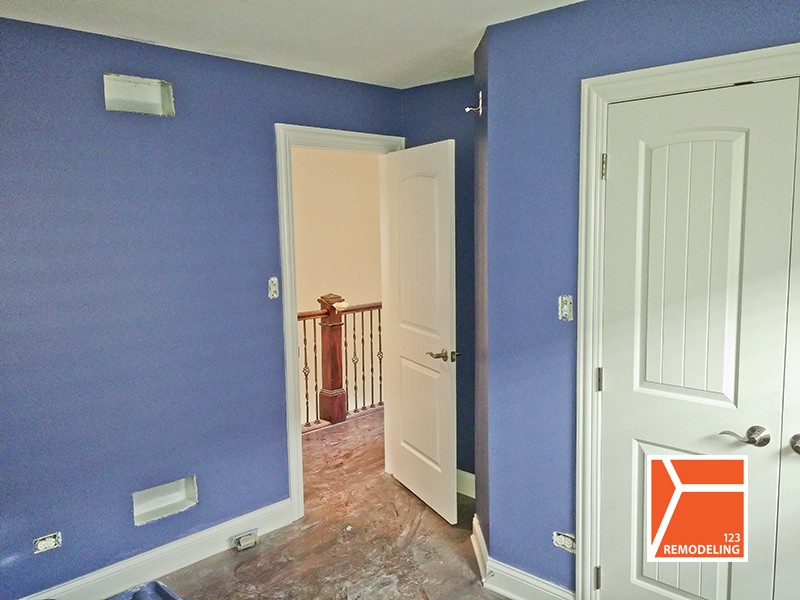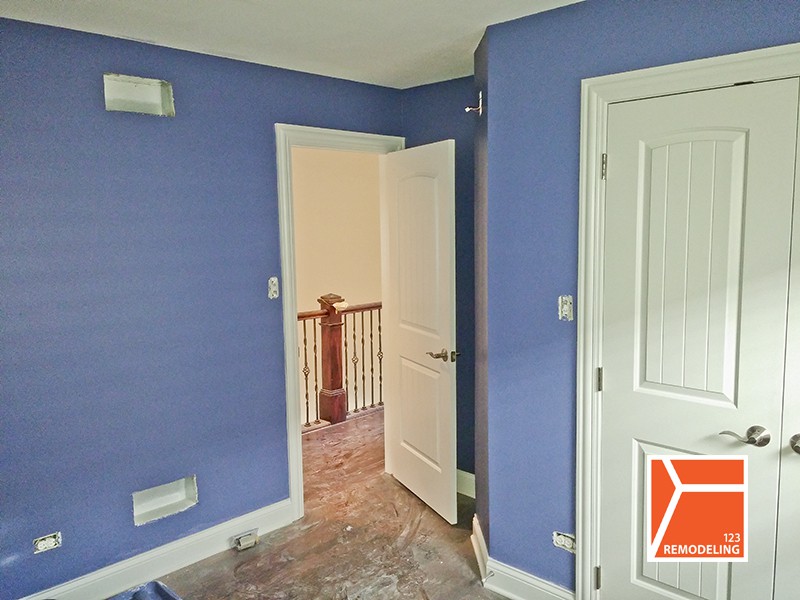 [button style="btn-warning" url="http://123remodeling.com/project-gallery/home-remodels/home-bedrooms-remodel-bridgeport-chicago" size="" block="false" target="_self"]View more photos of the bedrooms[/button]
---
Flooring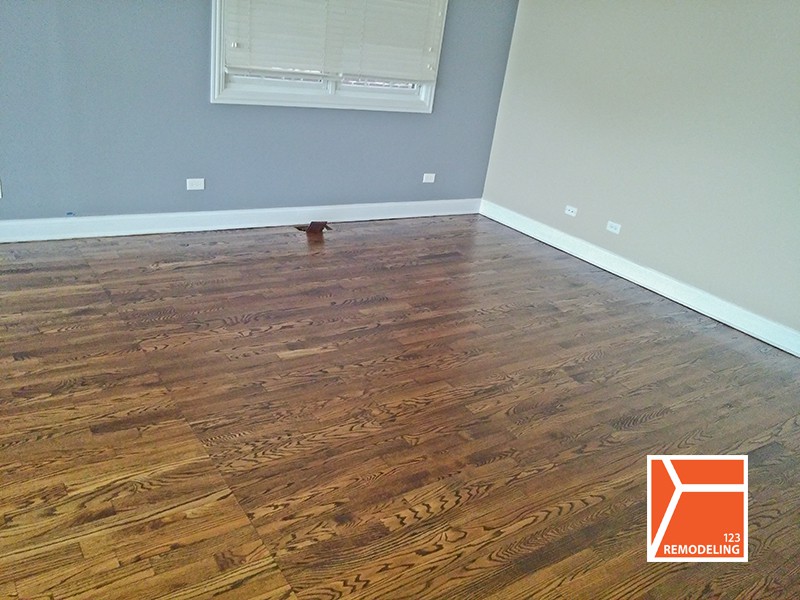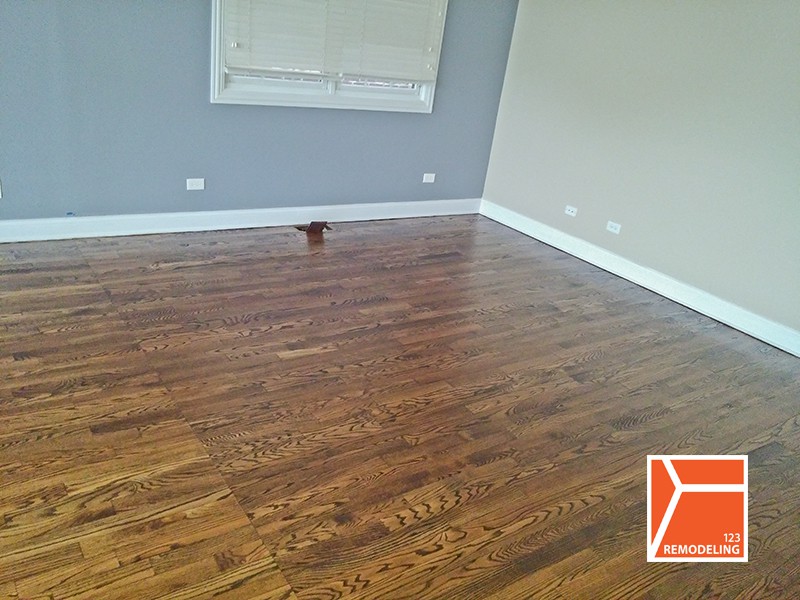 ---
Remodel Your Home
If you live in Chicago or the surrounding area, call us today for a free consultation (773) 685-6095, or click the button below:
[button style="btn-warning btn-large" url="http://123remodeling.com/free-consultation/" size="" block="false" target="_self"]Schedule a Free Consultation[/button]