---
1. Underground Parking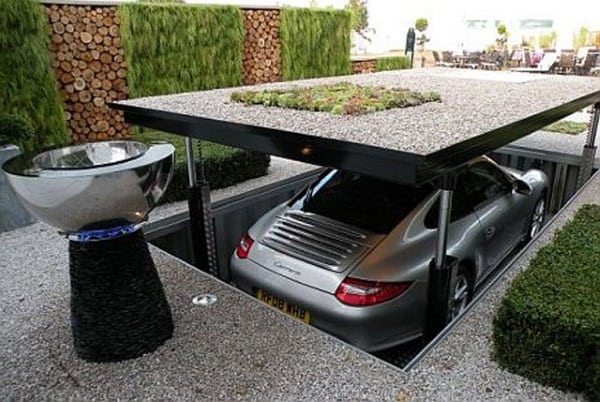 Why park in the driveway when you can park in the driveway?
---
2. Heated Driveway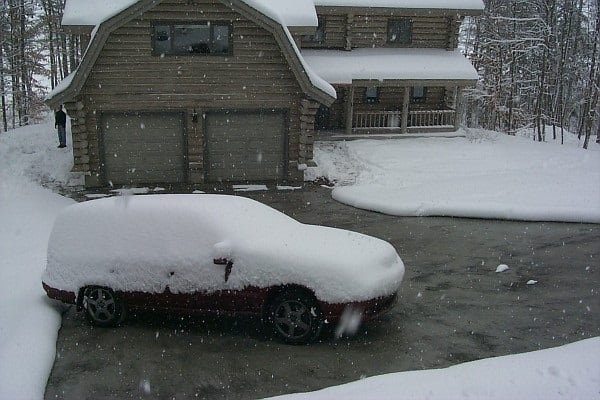 A radiant heating system is installed under the driveway so you never have to shovel again!
---
3. Smart Toilet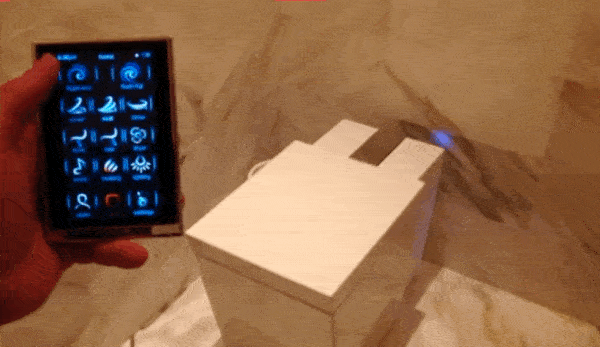 A remote-controlled toilet with Bluetooth, music, heated seat, foot warmer, deodorizer, and a bidet.
---
4. Bookshelf Door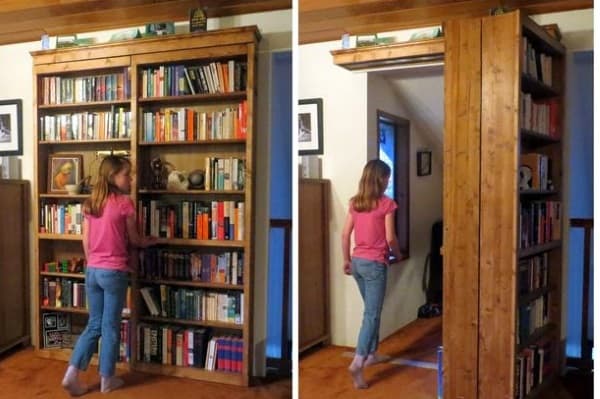 Just a bookshelf, move along, nothing to see here…
---
5. Secret Room Under the Stairs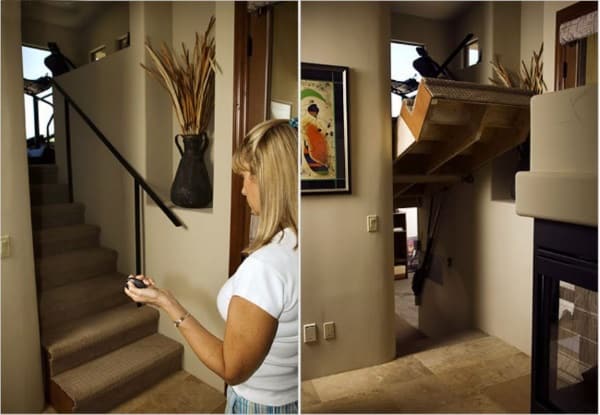 Everyone loves secret rooms.
---
6. Ping Pong Door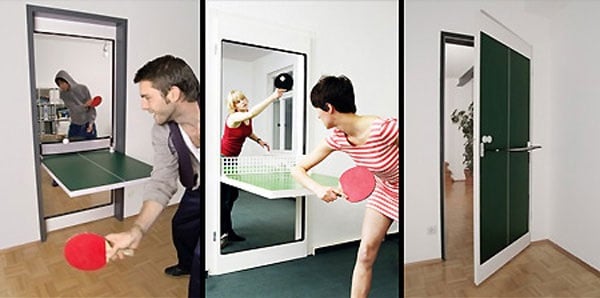 This might be the coolest door in the world.
---
7. Evolution Door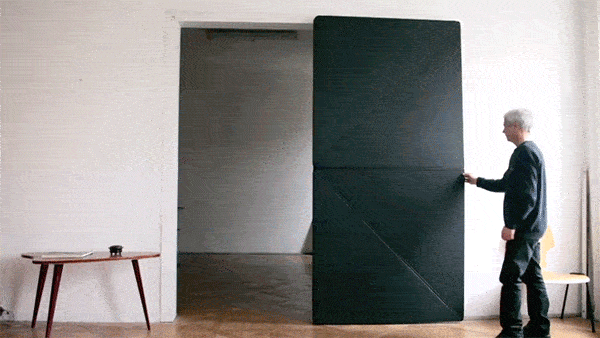 Nevermind… THIS is the coolest door in the world.
---
8. Staircase Slide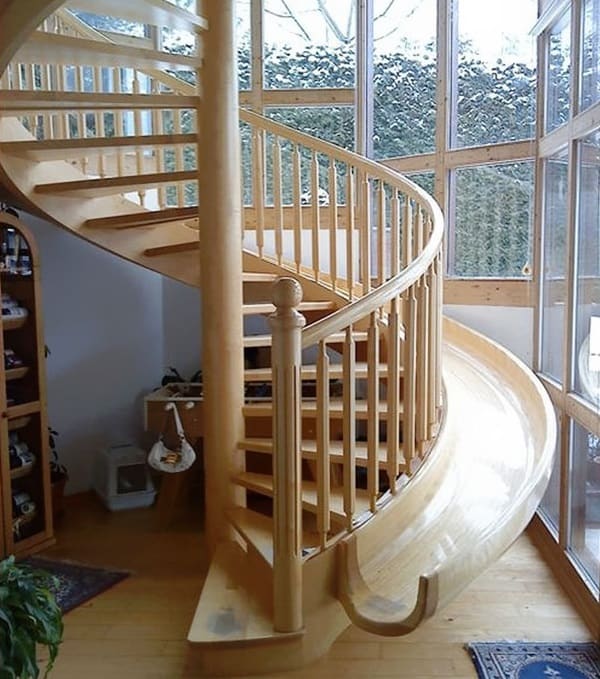 Because slides are fun.
---
9. Ceiling Hammock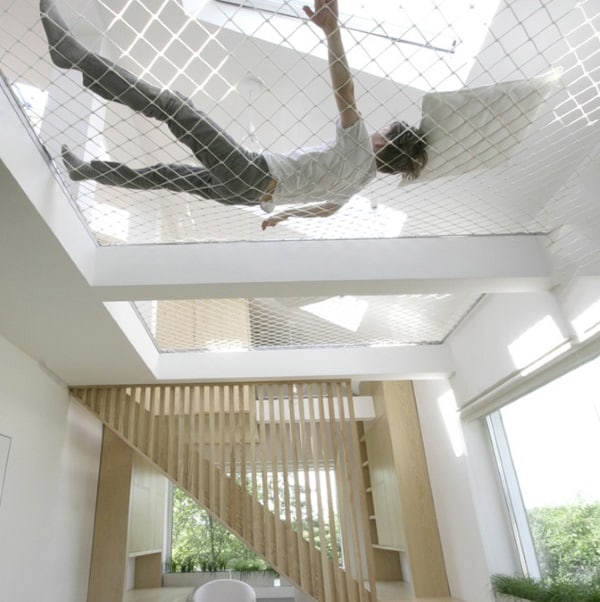 If you have high ceilings, you're probably considering this right now.
---
10. Suspended Bed with Skylight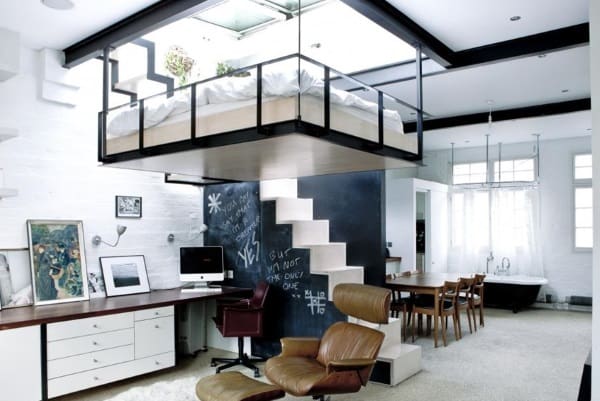 A bunk-bed for adults.
---
11. Maze Lock

This lock looks really cool, but you might get sick of doing that maze after awhile.
---
12. Basement Glass Pool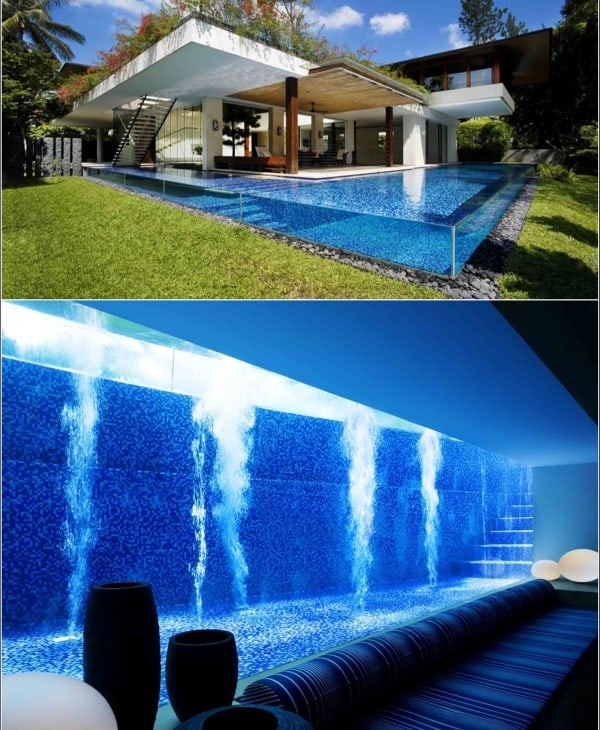 It's like an aquarium for people.
---
13. Invisible Bookshelf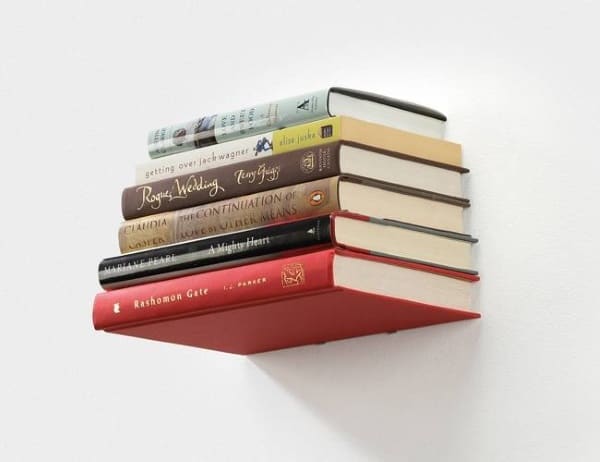 Books that defy gravity.
---
14. Secret Passageways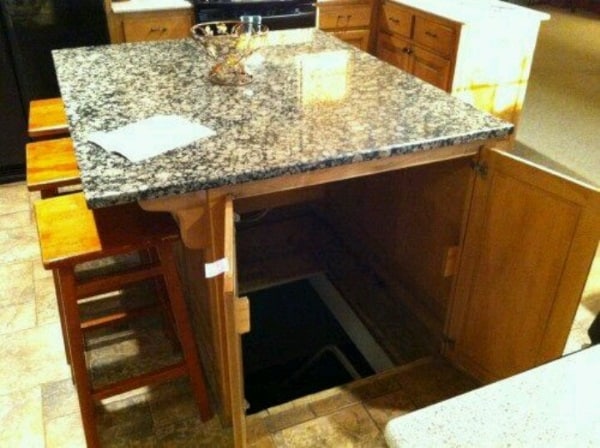 The ultimate hiding spot for hide-and-seek.
---
15. Sunken Living Room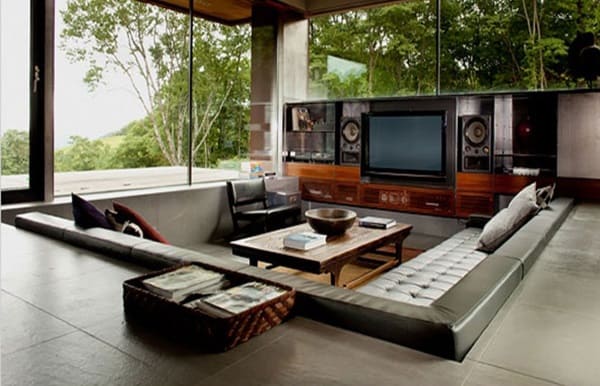 Because flat living rooms are boring.
---
16. Aquarium Sink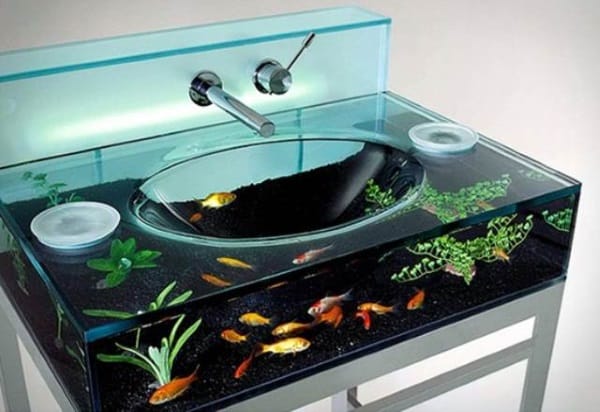 A cool spot for a fish tank
---
17. Aquarium Coffee Table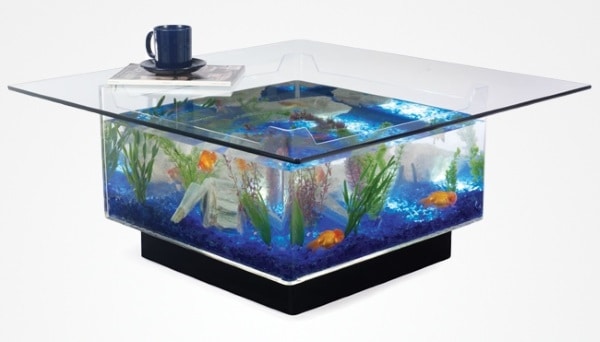 Another cool spot for a fish tank.
---
18. Aquarium Bed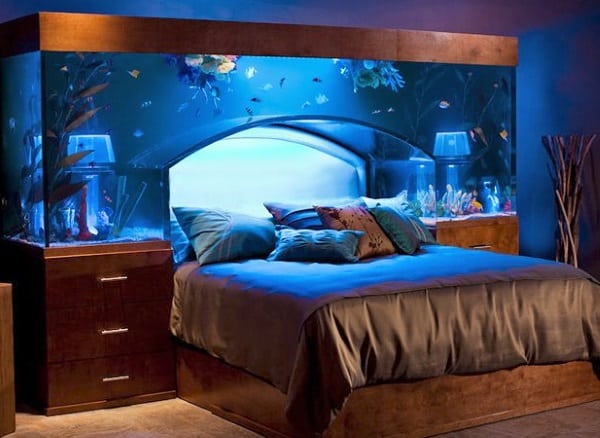 Another cool spot for a fish tank. You might think you're drowning when you first wake up though.
---
19. Staircase Drawers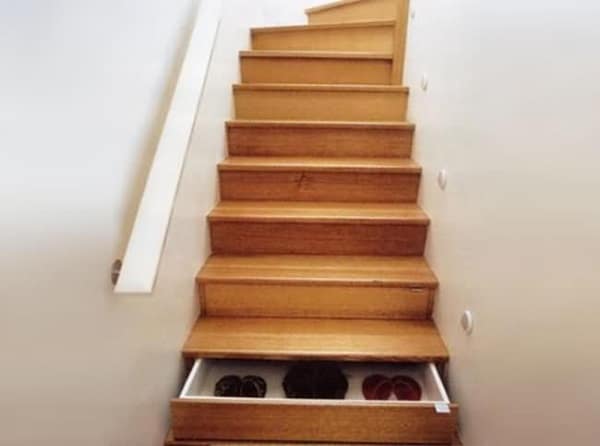 Secret staircase storage for your slippers.
---
20. Drawers Under the Stairs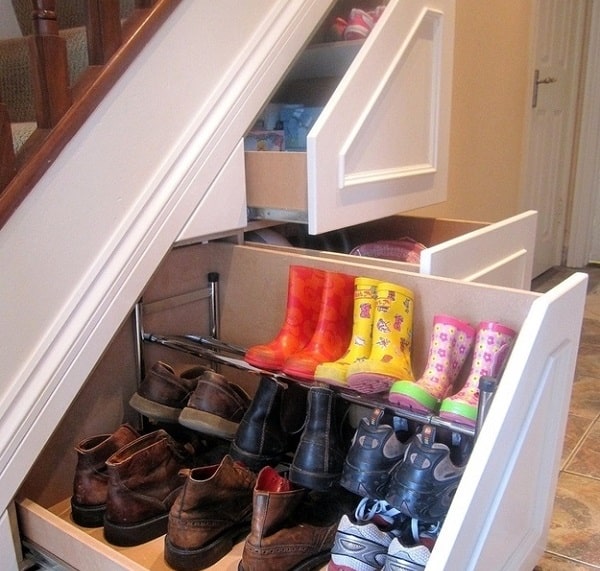 A great place to put your shoes.
---
21. Dog House Under the Stairs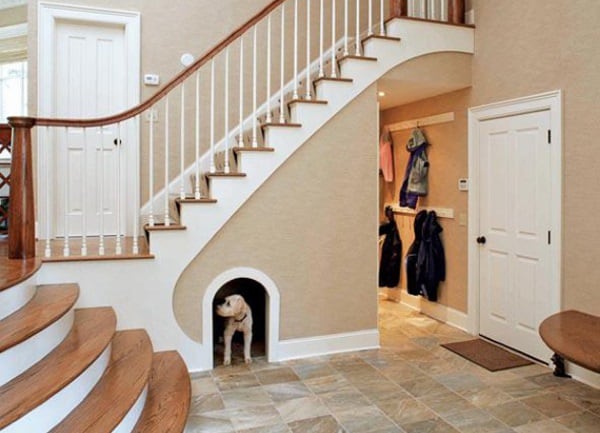 The perfect spot for your dog.
---
22. Cat Transit System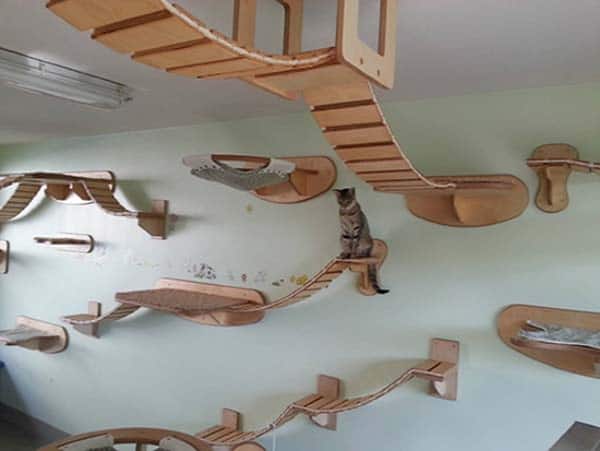 Literal catwalks.
---
23. Transforming Oven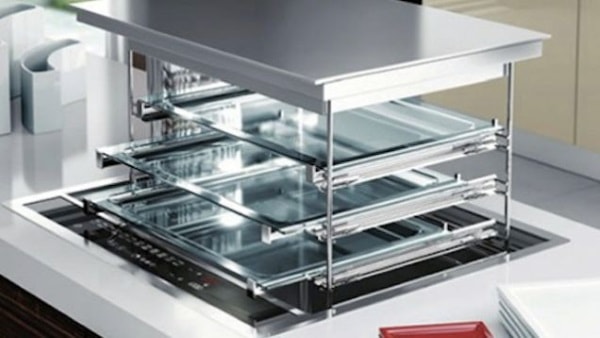 This oven rises up out of the countertop.
---
24. Foldable Balcony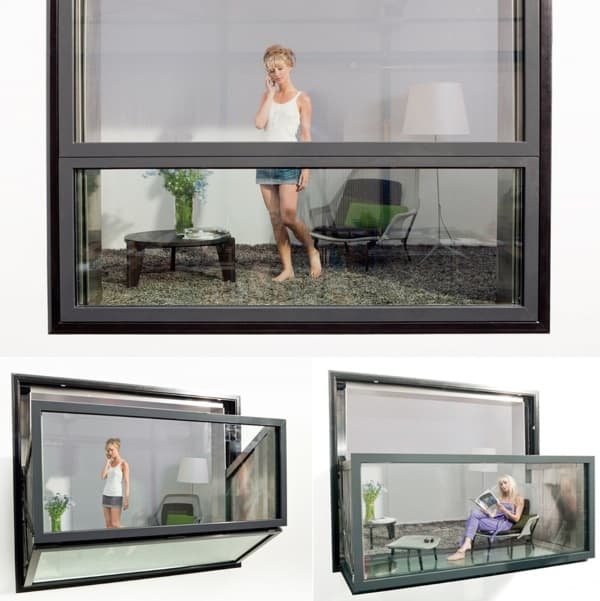 A window that transforms into a balcony.
---
25. Smart Key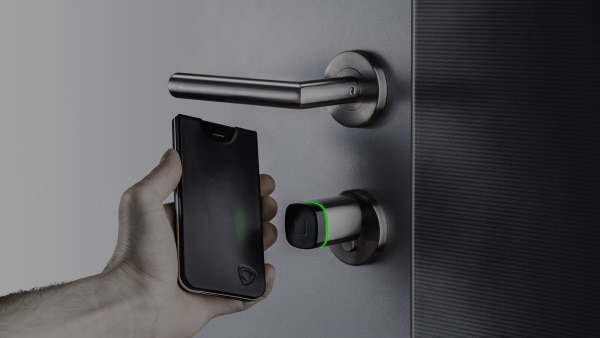 Unlock your door with your phone.
26. Showerhead Speaker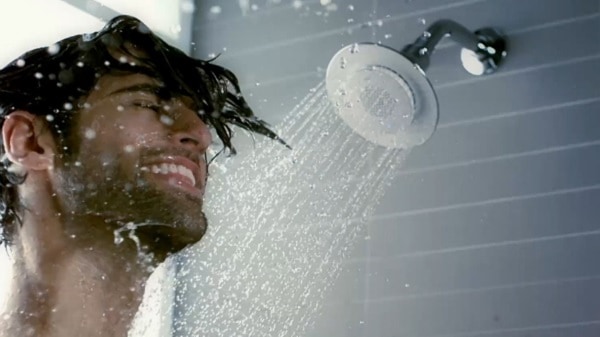 Listen to music while you take a shower.
27. Mega Fridge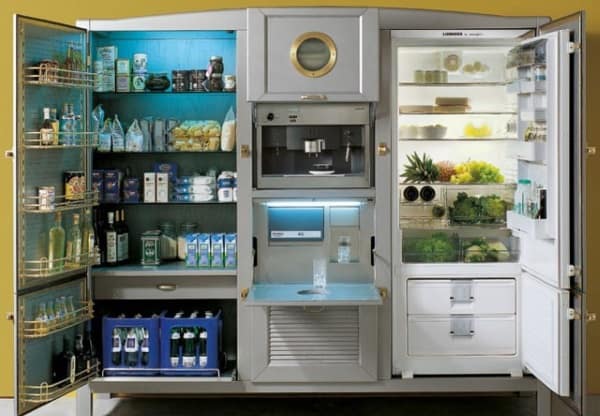 This fridge is like an entire kitchen all-in-one. (Oh, by the way, it costs $40,000.)
28. Island Fridge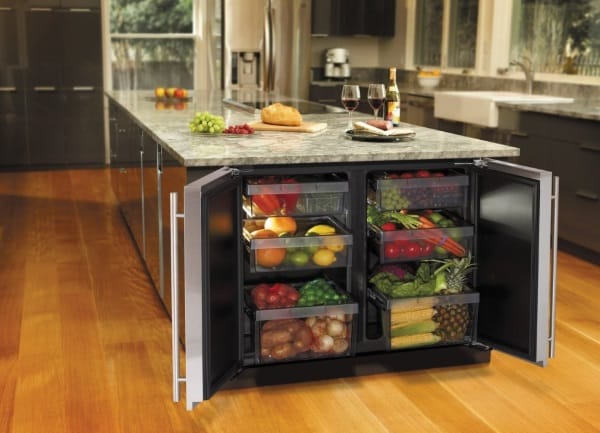 A convenient spot for extra fridge space.
---
29. Vacuum Baseboards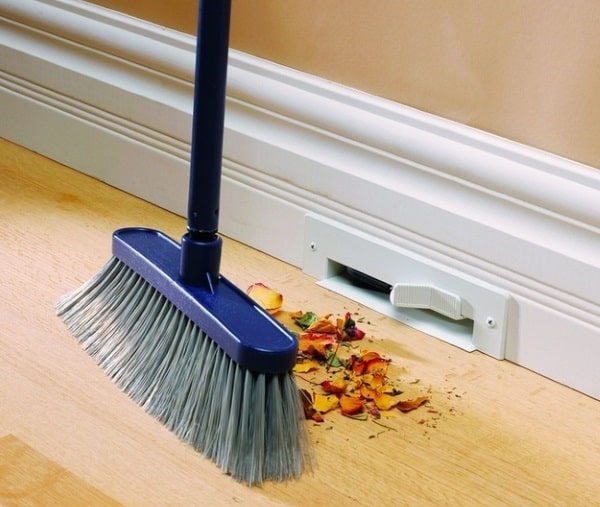 Just sweep your mess over there and it takes care of the rest.
---
30. Bathroom Tile Drawer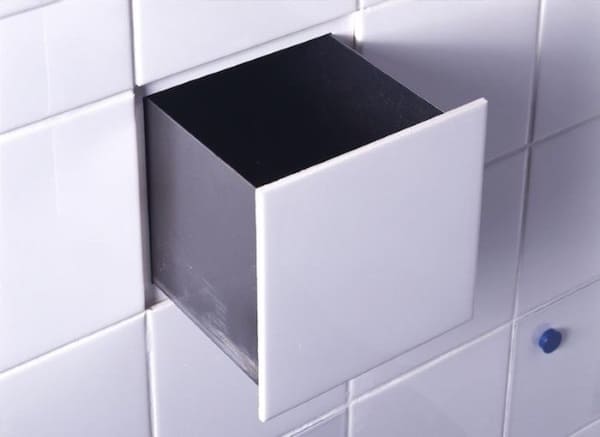 So stealthy that you might forget where it is.
---
31. Remote Controlled Shades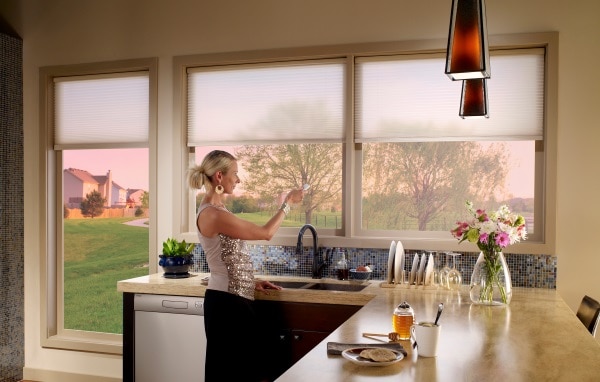 Motorized window shades that you can move up or down with the push of a button.
---
32. Control Your House with an App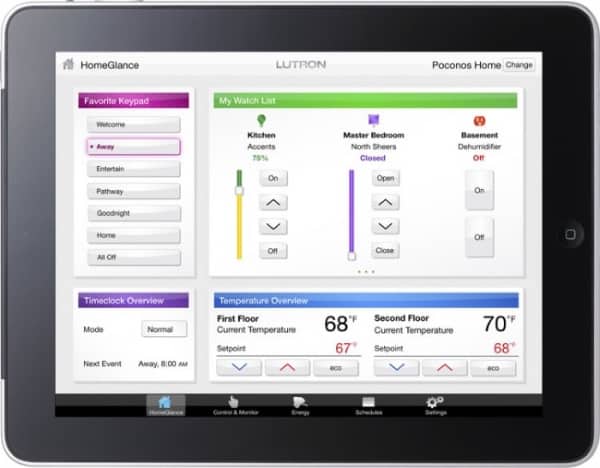 Control your lights, temperature, shades, and more with your phone or tablet using the Lutron mobile app.
---
33. Putting Green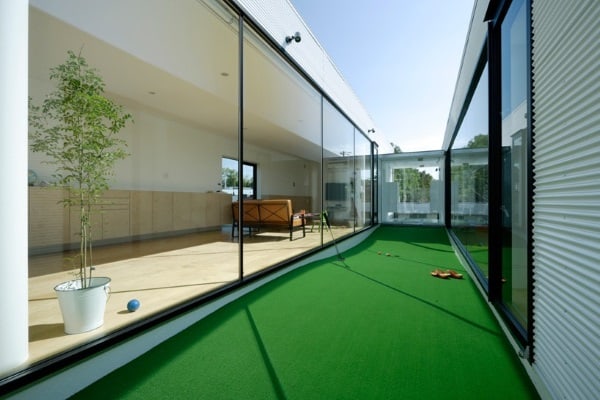 Practice your golf game.
---
34. Circular Bookshelf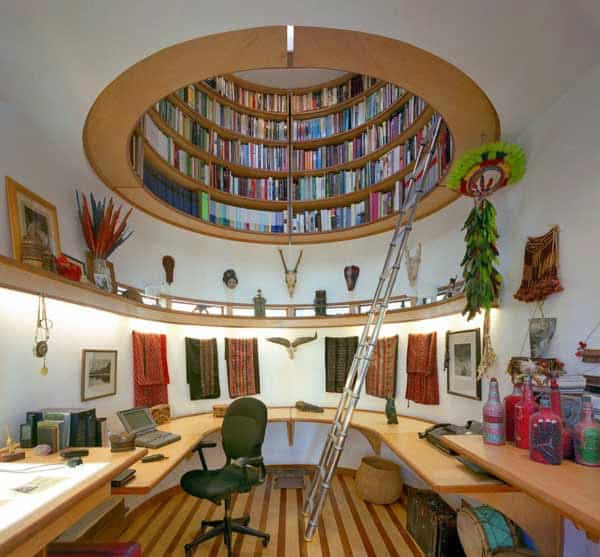 A creative place for your books.
---
35. Luxury Bed Entertainment Center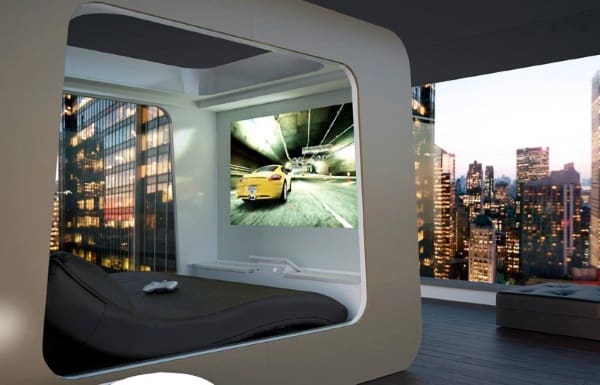 Caution: you won't want to get out of bed.
---
36. Rotating Sink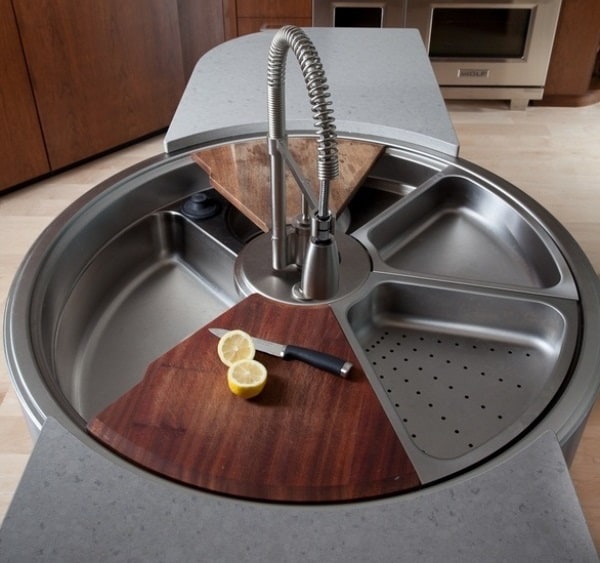 A multi-purpose, circular sink that rotates 360 degrees.
---
37. Waterfall Shower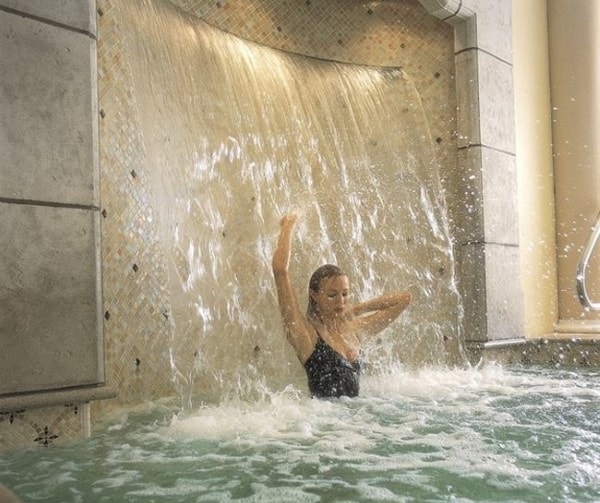 A fun way to bathe.
---
38. Birds Nest Bed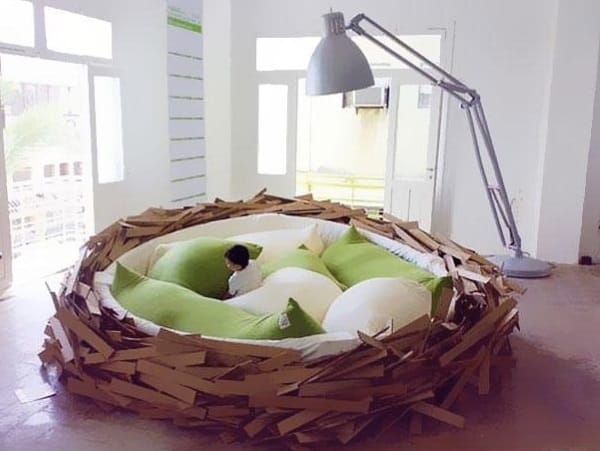 This looks really comfortable.
---
39. Forest Chandelier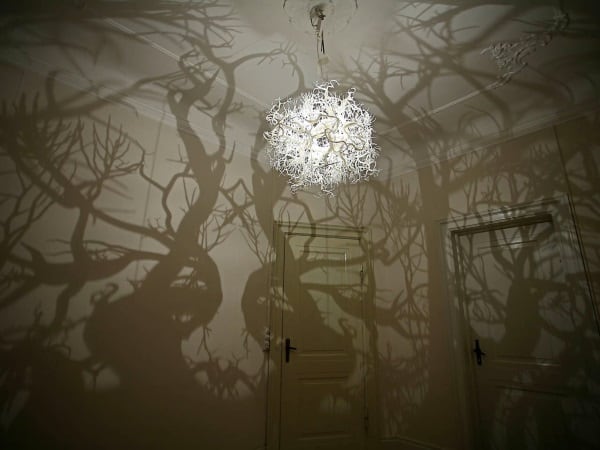 This chandelier creates cool shadows on the walls.
---
40. Transparent Bathtub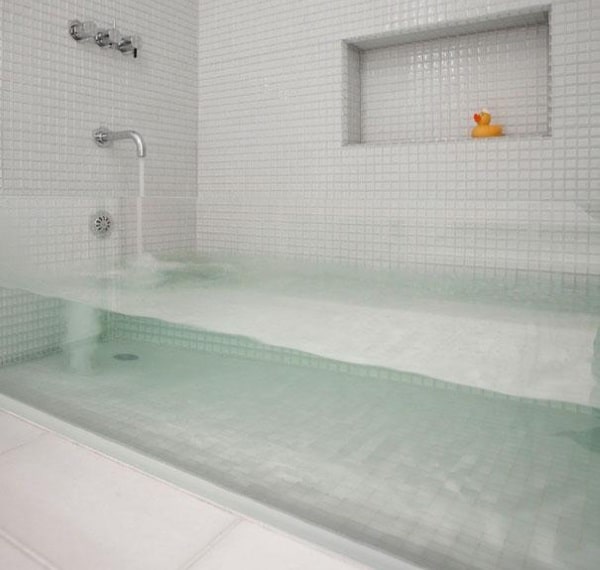 Rubber ducky not included.
---
41. Skatepark Room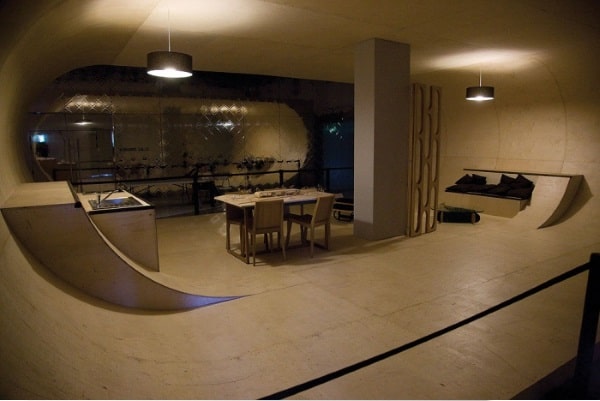 A skateboarder's dream
---
42. Transparent TV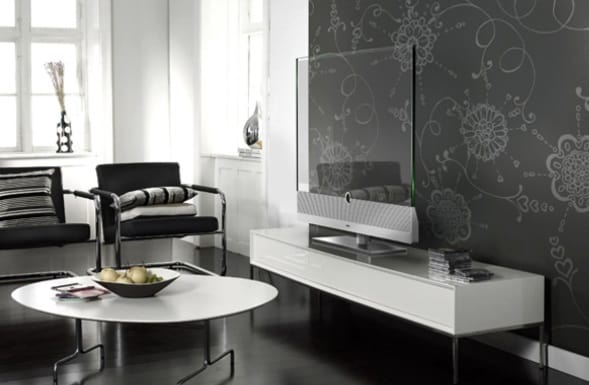 A futuristic, fully-colored LCD screen that is clear when turned off.
---
43. Floor Plan Light Switch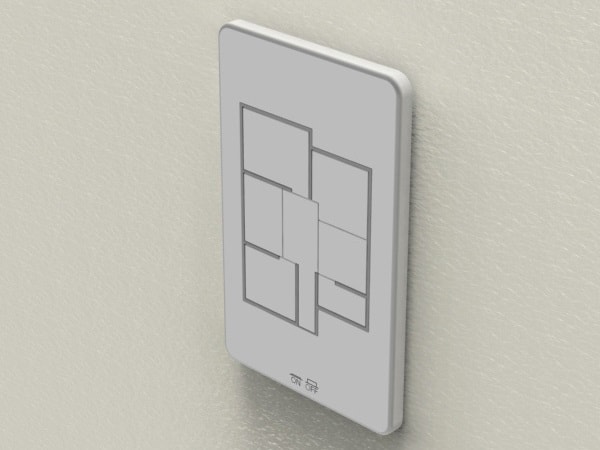 Now you don't have to memorize which switch is which.
---
44. 3D Wall Panels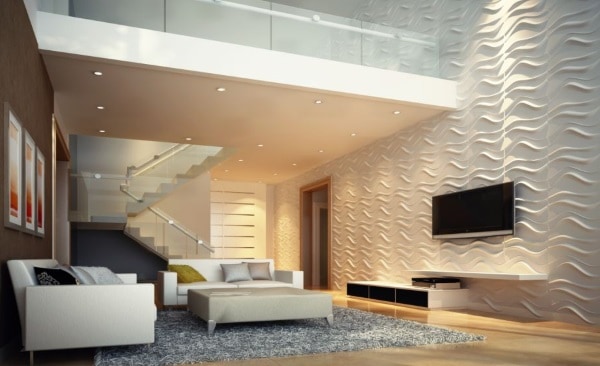 Add some texture to your walls.
---
45. LED Ceiling

Create crazy patterns and colors on your ceiling with LED lighting.
---
46. Underground Stream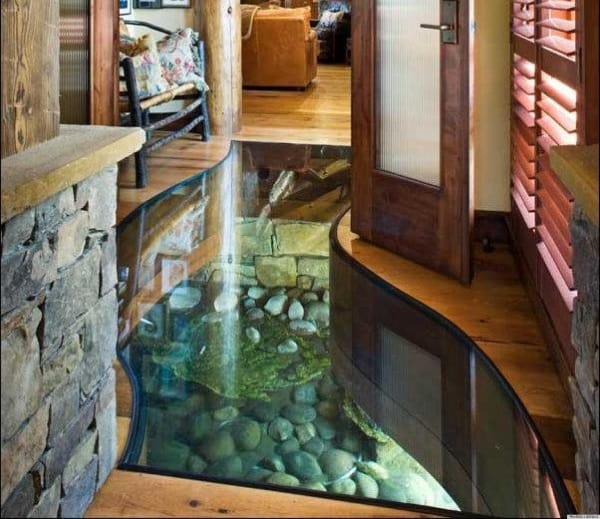 Walk on water.
---
47. Indoor-Outdoor Pool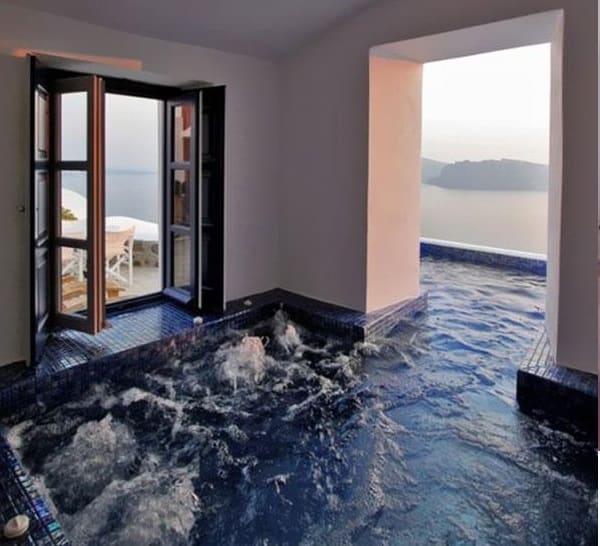 The best of both worlds.
---
48. Infinity Pool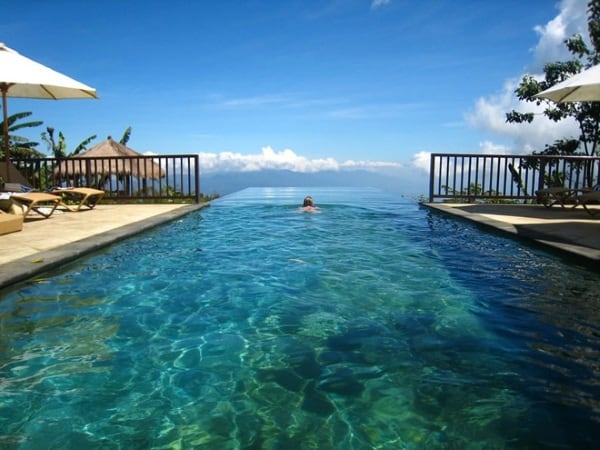 Swim to the edge of infinity.
---
49. Heat Sensing Tile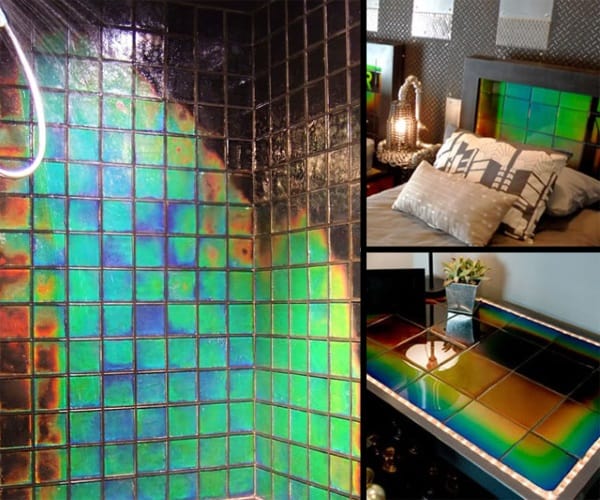 Tile that changes colors based on temperature.
---
50. Glass Floor Bathroom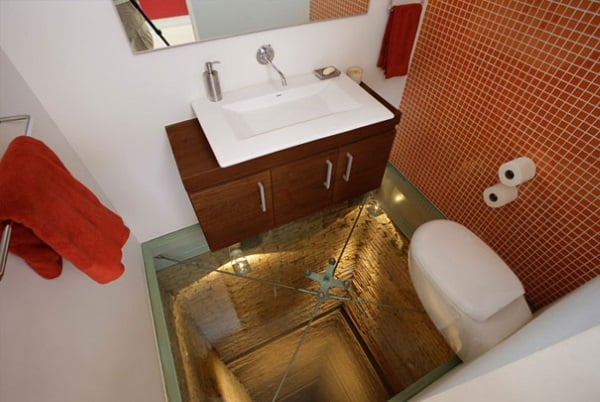 Install a glass floor above a 15 story elevator shaft in your bathr–actually wait, don't do this, it's too scary. At least the toilet is right there if you need it though.
---
Want to Remodel Your Home?
If you live in Chicago or the surrounding area, call 123 Remodeling today for your free consultation or use our online form to schedule a free estimate.
(773) 685-6095