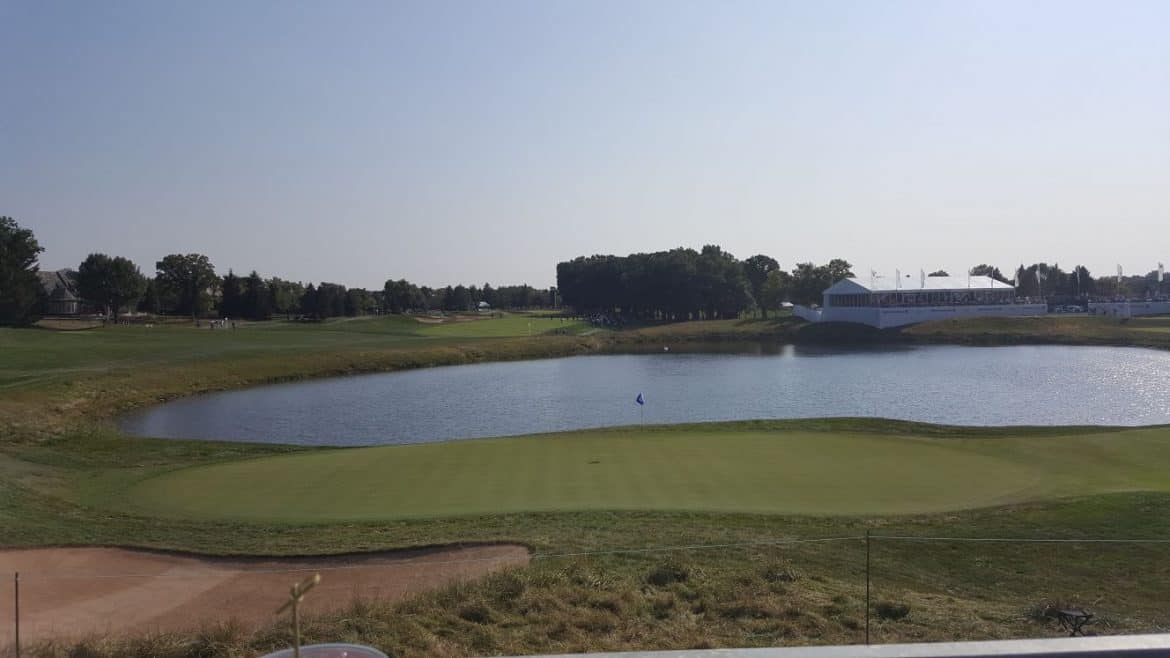 Four (cheers for Behr)!
This week, Sharone and Hilla Lavi, two of our staff members, were pleased to attend the 2017 BMW Championship in Lake Forest. The weather was exceptional for Illinois in the Fall, the golf was as exciting as it gets, and the company was excellent.
Our remodeling teammates were invited by John from our longtime partner, Behr Paint. We've talked extensively about how vital your paint choices are in any home project, and Behr are some of the best in the business, for professionals and homeowners alike. They have an excellent color selection and produce only the highest quality project. Click here to explore their line, or continue scrolling to see more of our adventures at the Championship.