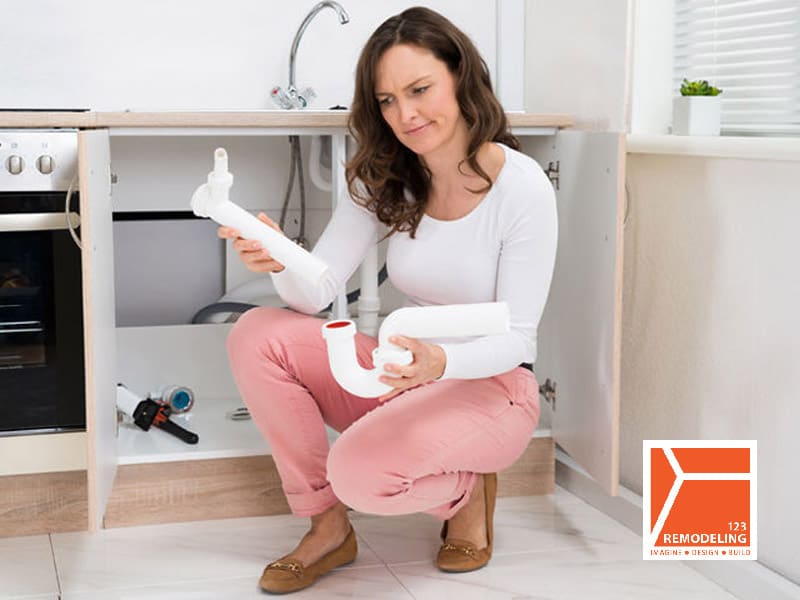 Home remodeling can be a very difficult, time-consuming, and expensive process for anyone. It takes a lot of money and effort to remodel a bathroom, basement, or a kitchen. When a home remodeling project does not go correctly as plan, many homeowners can get frustrated for wasting their hard-earned money on incompetent contractors for a poorly-made project. Picking a reputable contractor is important to homeowners for a timely, successful project. There is no reputable contractor that can come close to provide quality, cost-effective home remodeling services in Chicago than 123 Remodeling.
Since 2006, 123 Remodeling has made a name for themselves for being one of the top home improvement companies in Chicago. Our employees takes pride in providing exceptional quality of work and customer service to their clients. From kitchen, bathroom, and basement remodeling to water damage restoration and repair, we guarantee professional, timely home remodeling service at affordable prices!
10 Reasons Why You Should Choose 123 Remodeling For Your Next Home Remodeling Project
1. Customer Satisfaction
Our customer satisfaction is ranked among the highest home remodeling companies in Chicago. Since 2012, we have been selected as a 5 star rated company by Celebration Media for Customer Satisfaction. Our company have also been awarded the Better Business Bureau Complaint Free Award three years in a row! Furthermore, we have been the recipient for the Best of Houzz award in providing best overall customer satisfaction for the past three years!
2. Quality
Our home remodeling work is done by skilled craftsman who have pride and passion in what they do.
3. Timely, Courtesy Service
Promptness is one of our company's top priority. We promise our home remodeling experts will arrive on time on-site and all work will be done in a timely manner.
4. Expertise
Our home remodeling experts are experienced, licensed, and certified in what they do. Since our inception, we have completed over 300 projects.
5. Free, In-Home Consultation
We offer free, on-site, no obligation consultation by our trained professionals. They will evaluate your home remodeling project and give you a fair estimate of the time and cost for the project to be done.
6. Competitive Pricing
We will try to match the price of our competitors to make sure you are getting the best quality of work for a lesser price.
7. Full Service Contractor
We offer a whole variety of home remodeling services. At 123 Remodeling, we offer kitchen remodeling, bathroom remodeling, high-rise/condo remodeling, interior design, hardwood & tile flooring, basement remodeling, home remodeling, serena automated shades, residential & commercial painting, and water damage restoration and repair. We also offer other services, such as home additions, patios & decks, roofing installation & repairs, brick & chimney construction, tuckpointing & masonry, fence installation & repair, drywall installation, garage construction, heatng & cooling systems, home & commerical insulation, window installation & repair, metal fabrication, bathtub refinishing, and mold removal & remediation.
8. Financing Options
Financing options are available for customers who need assistance with payment and to help complete their home remodeling project. We proudly offer financing options through Remodeloandirect.com and they are just three simple steps for a customer to qualify.
9. Construction Warranty
We guarantee your home remodeling project will be complete and done in a professional manner. Your home remodeling project will be defect-free and constructed in fine craftsmanship. If you feel that your home remodeling project does not meet your expectations, please contact our customer representative and our project managers will be gladly to resolve your issues.
10. Licensed, Insured & Bonded
We are a licensed, insured, and bonded home remodeling company in Chicago. Our company is currently licensed in home repairs and remodeling. We also are certified for renovation and painting. Our qualifications allow us to work on all projects up to $2 million.