With the introduction of the Numi Smart Toilet, Kohler has changed the way you will think about toilets forever. These new toilets will make you look forward to your trips to the bathroom, and once you're in there you might not want to leave. Your bathroom might even surpass the living room as the entertainment center of your household.
We've been using the same old boring toilets for centuries, and it's time to bring modern technology into our bathrooms. This new toilet from Kohler brings a much-needed element of creativity to toilet design. Once you try this toilet, you won't want to use a regular toilet ever again.
Unique Design
The first thing you'll notice about the Numi Toilet is the sleek, modern, eye-catching design. This design was created to be visually appealing, but also comfortable and functional. It has a very unique look – you've never seen a toilet like this before. As soon as you see it, you know this isn't an ordinary toilet. This looks like something from the future. It comes with a long list of features that you've never experienced from a toilet before.
Features
Motion Activated Cover and Seat
Advanced Bidet Functionality
Integrated Air Dryer
Deodorizer
Heated Seat
Foot Warmer
Illuminate Panels
Bluetooth Technology
Touch-Screen Remote
Magnetic Docking Station
User Presets
Numi Flushing Technology
Auxiliary Controls
As soon as you enter the room, the front sensors detect your movement and automatically open the cover for you. The seat is also motion-activated through sensors at the floor-level.
The Numi Toilet has a bidet for automatic cleaning, with several different options for position, pattern, and temperature, so you can adjust it to your specific preferences. The wand also contains an air dryer. Air inside the toilet is pulled into a powerful charcoal filter to eliminate odors.
Cold toilet seats are the worst – that's why this toilet warms the seat to your comfort level. It even warms your feet too! By expelling warm air through vents at the bottom, the surface of the floor is heated to your preferred temperature. You'll be so comfortable, you won't want to get up.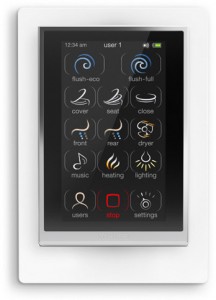 And you don't have to worry about choosing the right color when you buy it. That's because it has illuminated panels that change colors whenever you want. You can even set it to display different colors automatically on certain days of the week. There are seven different colors to choose from, and three different settings.
The Numi Toilet even plays your favorite music. You'll never be bored in the bathroom again. You can listen to FM radio stations, podcasts, and more.
Bluetooth technology allows you to stream wirelessly, but you can also store MP3 files to the SD card or plug in your device using an auxiliary cable.
The touch-screen remote lets you adjust every option to suit your exact preferences. The remote is stored on a magnetic docking station.
Once you've selected your personal settings, you can save it so it remembers your user settings every time. You can also control basic functions without using the remote.
This toilet not only flushes automatically, but saves water and power in the process through advanced modern technology.
Upgrade Your Toilet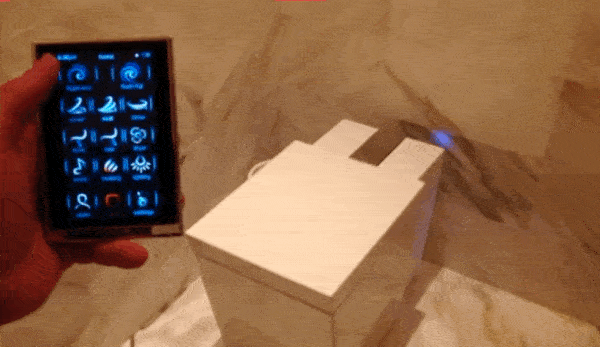 When it comes to toilets, it doesn't get any better than this. If you're looking to add a luxury toilet to your bathroom, look no further. The Numi Toilet does it all. Kohler has raised the bar for toilet design. You won't find a better toilet on the market – it would be difficult to even imagine one.
This is the perfect addition for any bathroom remodeling project. Your guests will thank you, and you'll probably notice them using your bathroom a lot more often than they used to.
BUY ON AMAZON