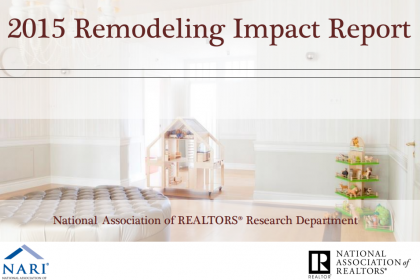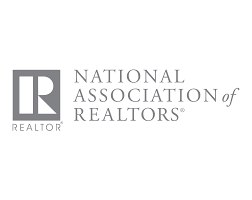 Did you know?
Americans spent $326 BILLION on remodeling in 2015 (Harvard University tabulations of HUD housing surveys).
What is NAR?
The National Association of Realtors (NAR) is a group organized by over 1 million members. Members in residential and commercial real estate as brokers, salespeople, property managers, appraisers, counselors, and others who are engaged in all aspects of the real estate industry. Periodically NAR will gather information about the industry and publish their findings annually via NAR's Remodeling Impact Report.
---
Why is this report important to the remodeling industry?
The NAR group consists of professionals working in the home and commercial property industry, the advice and views of the findings are from members of National Association of Remodeling Industry (NARI) and the typical costs of 20 completed remodeling projects. "Realtors know that certain home upgrades and remodels can be beneficial to get more buyer eyes on a property, potentially bring in more offers or gain more equity from a home," said NAR President Tom Salomone.
Realtors named kitchen upgrades, complete kitchen renovations, bathroom renovations and new wood flooring as the interior projects that most appeal to potential buyers. Below are the top 5 projects "That pay you" (cost recoup by percentage) when investing in home remodeling projects.
---
How does 123 Remodeling work with NAR's annual reports?
123 Remodeling considers NAR as a professional group and views their advice to be vital component to the remodeling industry, especially their annual "Remodeling Impact Report". This report uncovers reasons homeowners choose to remodel their homes. The 2015 report, highlights the percentage of homeowners and renters which recently have completed remodeling projects and breaks down by percentage the survey's findings:
35% would rather move to a new home than remodel their current home leaving 65% would consider remodeling their current home.
75% felt a major sense of accomplishment when thinking of their completed project
64% have experienced increased enjoyment in their home after completing a remodeling project

54% felt "happy" about the overall changes

40% felt "satisfied" about the overall changes

38% wanted to upgrade worn-out surfaces, finishes and materials
17% wanted to add features and improve livability

13% believed it was time for a change
---
How will this data affect 123 Remodeling's customers?
123 Remodeling will take into consideration annual NAR's Remodeling Impact Report findings to aid in improving customers satisfaction as well as new inquiries about a potential remodeling project. This years findings translates into the following:
Large percentage of "pride and responsibility"- get the customer more involved in the remodeling process
Stressing on "happy and satisfied"- keep the customer informed with their project progress and raising appreciation for our services
The portion of "worn-out materials and added features" – ways to improve, specifically trends and finished material upgrades
Our remodeling trends and finished material upgrades, see our profile on Houzz.com and our Ideabook section to collaborate and get the customer more involved during the project. View our customer reviews a on BBB, Guild Quality, Facebook, Yelp or on our Reviews and Awards page – we use this to best handle future project progress and raising appreciation.

Practice makes perfect….check out our 200+ Complete Project map
Here are a few areas 123 Remodeling emphasizes, putting into practice the vital areas where customers will find value in kitchen remodeling.
---
Check out our project gallery via our exterior remodeling (decks, porches, stairways), bathroom, kitchen, flooring gallery for inspiration for your next remodeling project.
If you are considering remodeling and would like to consult 123 Remodeling, call us for your free consultation: (773) 685-6095, or click the button below and schedule a consultation: