Condo Bathroom Remodel – 40 E 9th St, Chicago, IL (South Loop)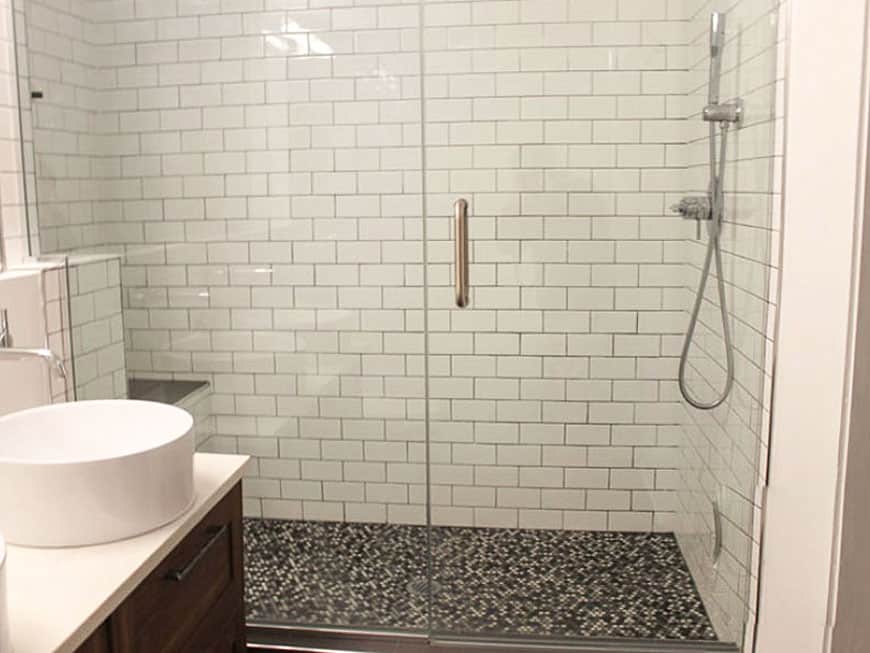 ---
What we did :
BUDGET:
SINK:
Double White Vessel Sink W/ Wall-Mounted Faucet
SHOWER:
Mixer Shower W/ Seating Area
SHOWER ENCLOSURE:
FIXTURE:
Rain-head & Hand-held Fixtures
FIXTURE FINISH:
BATHTUB:
TOILET:
Two-Piece Porcelain Toilet
CABINET STYLE:
COUNTER MATERIAL:
VANITY:
Double Brown Sink Vanity W/ Double White Vessel Sinks
VANITY LIGHTING FIXTURES:
SHOWER TILE:
WALL TILE:
FLOOR TILE:
Bathroom Remodel – 40 E 9th St, Chicago, IL (South Loop)
The South Loop bathroom fully remodeling project in Chicago, IL. Complete demolition and removal of wall, tile, bathroom, vanity and toilet. Renovation resulted into to modern look in white tones.
After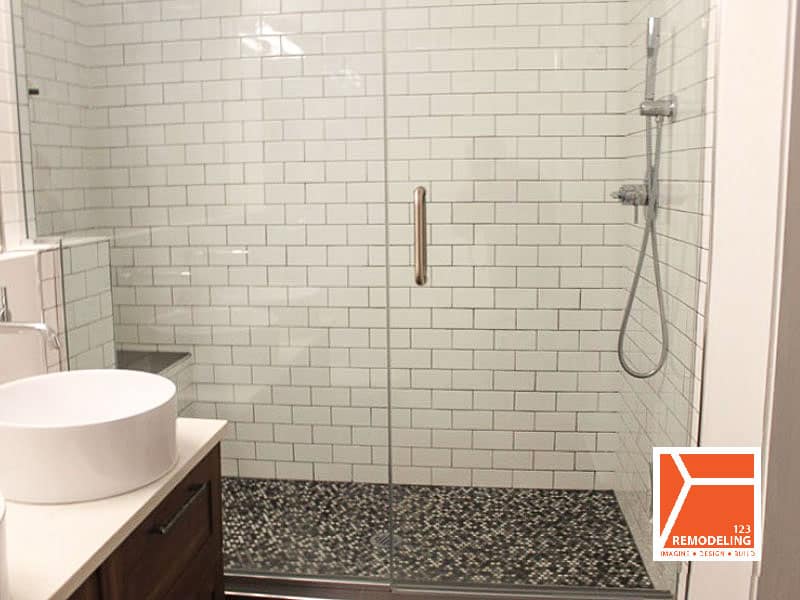 Before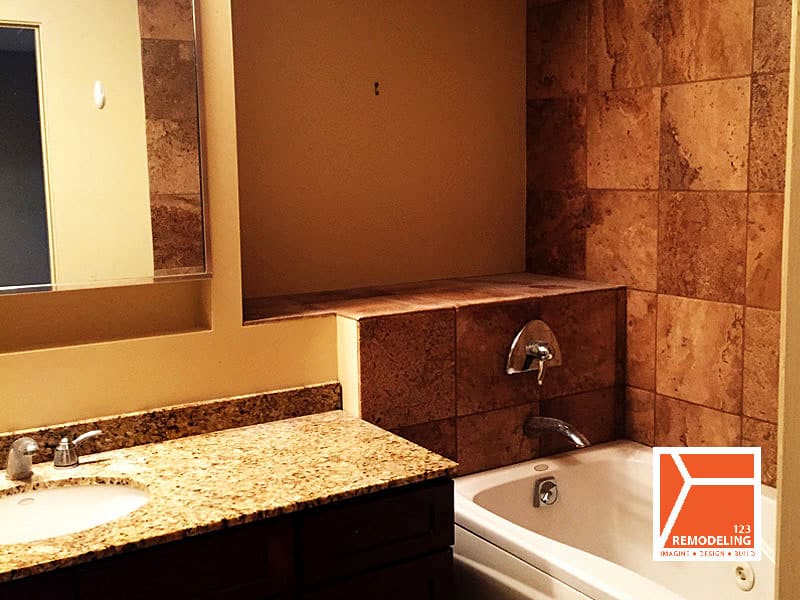 Time-lapse Video

More Photos
---
Remodel Your Home
If you live in Chicago or the surrounding area, call us today for a free consultation (773)685-6095, or click the button below: