Kitchen Remodeling Chicago
Beautiful Kitchen Remodeling at Affordable Prices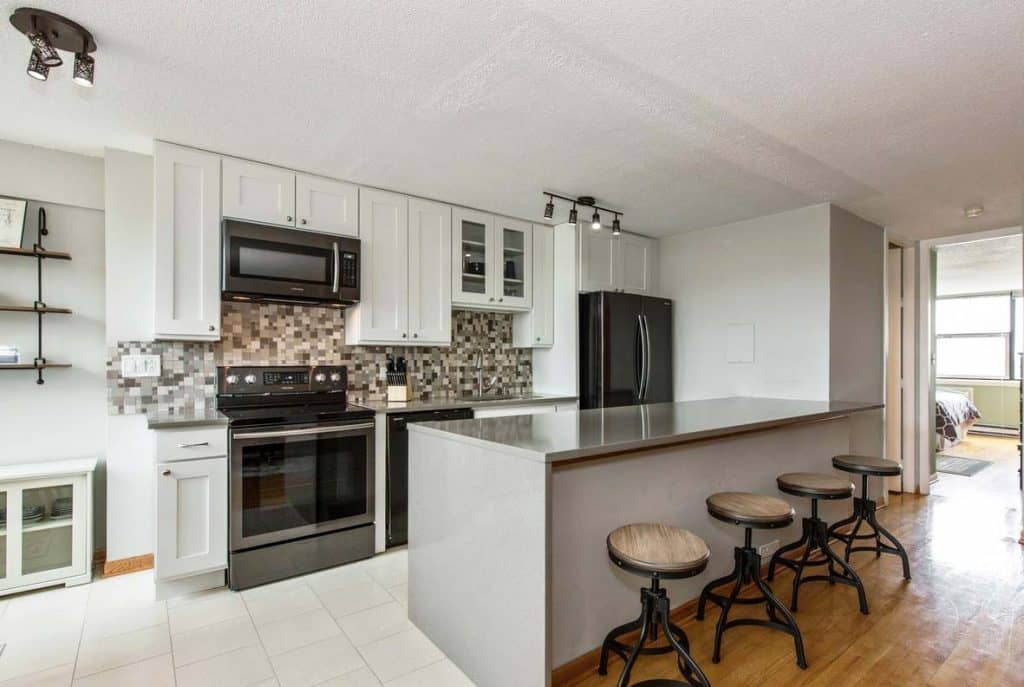 ---
Call Us Today to Schedule Your Free Consultation
(773) 685-6095
or click the button below
---
123 Remodeling is your one-stop-shop for all of your kitchen remodeling needs. From flooring to cabinets and counters, our experienced team of designers and installers is ready to help you get your dream kitchen today.
It starts with a free consultation, where one of our veteran project managers will meet you at your home to discuss your plans and ideas. Whether you know exactly what you want, or just know that you need a change, we can work with that. Your PM will spend the next few days putting together an estimate for your project, to give you an idea of what you might expect to pay for your new kitchen. If you decide you like us (you will) and the price is right, our next steps are to draw up a contract and get started pulling the materials together.
From here, be as involved as you like. If you want to be there picking out the exact backsplash and appliances you envisioned, your project manager will be more than happy to have the input. If you want to walk away and not think about it, we'll take it from here. We're licensed, bonded, insured, and ready to take on your project. Our team of professionals is both highly skilled and efficient, and will have your kitchen cooking in no time at all.
Still not convinced? If a picture's worth 1000 words, then there's a novel's worth here on the website to show you why kitchens are one of our specialties.
---
Kitchen Remodeling Photos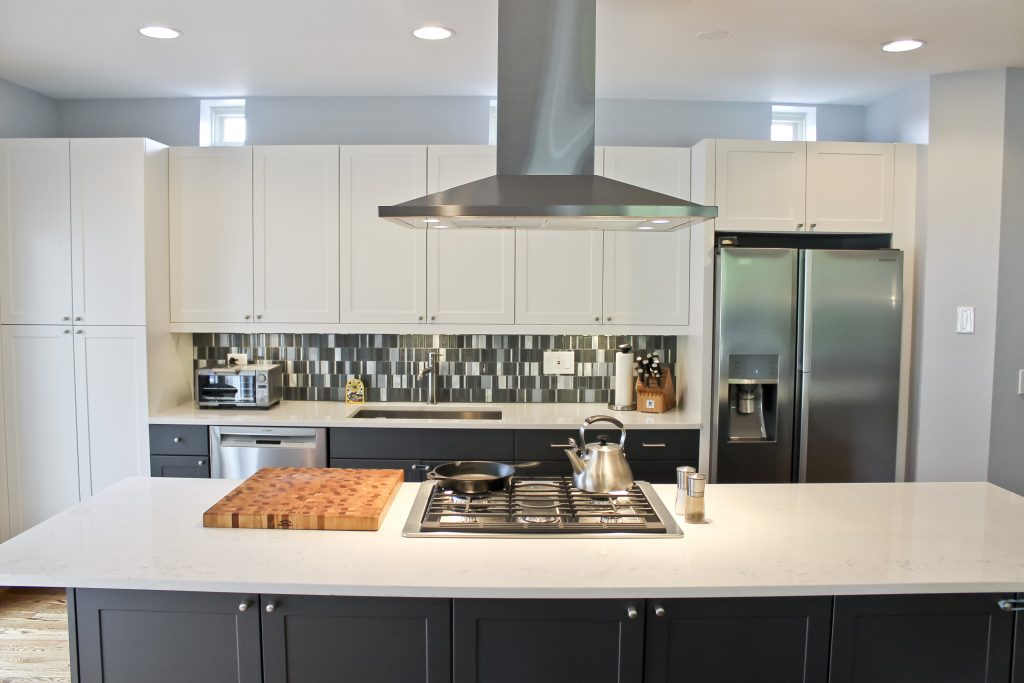 Our projects are reasonably priced and include labor, materials and permits. We can supply several written estimates based on different plans, designs and options. A comprehensive kitchen design, remodel and modernization does not need to cost a small fortune or go beyond the means of most homeowners. With over 200 completed projects, our experience surpasses the competitors. Please view our Kitchen Remodeling Gallery for ideas and concepts for your project. Choose 123 Remodeling for kitchen remodeling in Chicago and the surrounding area.
---
Why Choose 123 Remodeling?
Quality Workmanship & Design
Timely Project Completion Guarantee
Construction Warranty
Full Service Contractor

---
Preferred Vendor Of
---
Recent Projects
---
Call Us Today to Schedule Your Free Consultation
(773) 685-6095
or click the button below