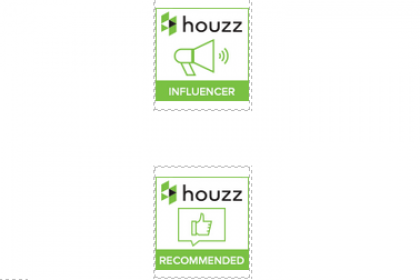 Houzz is the top online community for home remodeling with over 7 million photos covering interior design photos, home decor and decorating ideas. The site also offers registered users to write articles on current and complete projects to showcase for anyone to browse online at www.houzz.com.
Houzz users range from architects, designers, remodeling experts offering a forum to exchange thoughts of current trends and personal ideas. 123 Remodeling plays an active role on the Houzz platform and recently has been awarded with 2 Exclusive Honors:
1. Influencer badge is given to pros whose advice and knowledgeable posts are most appreciated by the Houzz community.
2. Recommended badge goes only to the top-rated pros on Houzz.
123 Remodeling history of showcasing projects, ideas and thoughts have been recognized for the past 2 years, earning "Best of Houzz Service":
2014 Houzz Badge
2015 Houzz Badge
If you live in Chicago or the surrounding area, consult 123 Remodeling with any questions or ideas for your next remodeling project at (773) 685-6095, or click the button below to schedule online: