High-End Exclusive Bathroom Tile Designs
Bathrooms are all about function, which makes the task of design and style that much harder, however in most bathrooms tiles occupy the most amount of real estate. There are many options to stylize the bathroom with High-End Porcelain Tile using various colors and combinations a regular bathroom can be both functional and artistic.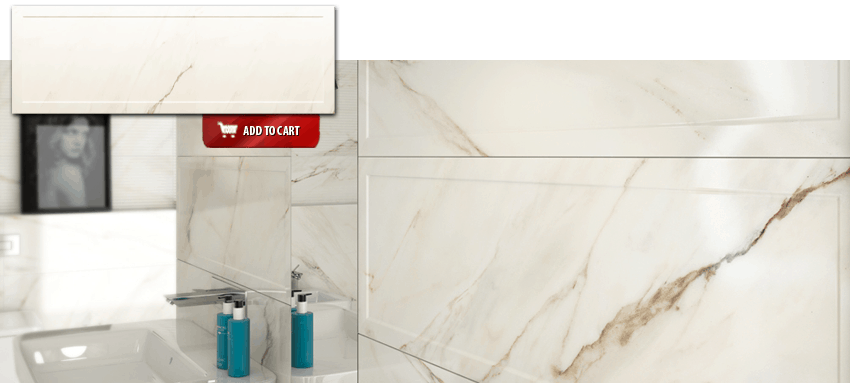 With this bathroom remodel our interior designer selected a frame tile which provides an additional texture to the bathroom. The clean white color with marble pattern provides adds a modern look.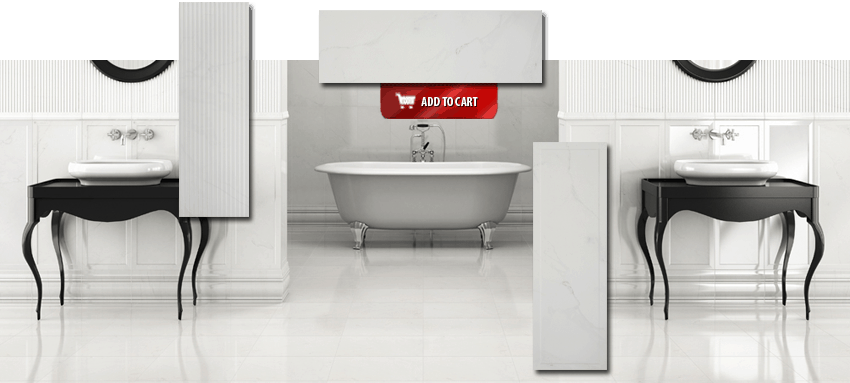 The bathroom above uses our Carrara collection by incorporating the complete collection the interior designer is able to create unique bathroom providing a high-end look.

In this project condo bathroom our interior designer choose the Mosaic tile, notice the tile is also installed the vanity counter as an additional accent. The little details can make or break a space.

In this project the floor and walls are tiled and a border accent is used to create a divide between the wet and dry areas of the bathroom. It there isn't a clean way to end the tiling, our designer will often take the tile all the way up the wall. Our interior designer frequently experiments with unique combinations of tile and uses various tile shapes to create a sense of infinite space.