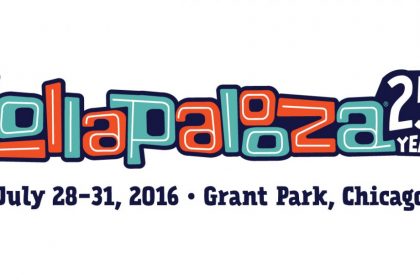 123 Remodeling's collection of "Fun Family Festival & Events" in Chicago. Occurs in the month of July 2016 – detailed information provided below. Click on the images to see in full size.
Jeff Fest – Riverside Block Party – Fiesta Del Sol – Chicago Margarita Festival – Lollapalooza – The 606 Trail – Shakespeare In the Park
---
1. Jeff Festival:
Love music? The Jeff Fest is back for it's 16th annual arts and music festival. Come enjoy the festivities and make sure to bring your own chair and blanket to claim your spot. A photography contest will also be hosted on Sunday with Cash Prizes. Come, share, enjoy.
---
2. Riverside Biggest Block Party Beer & Wine Tasting :
: Why settle for just wine? Riverside is hosting their annual Beer and Wine block party complete with live music. Food will also be available for purchase via Miller's Ale House. Bring the kids as Carnival Games will be scattered for their amusement.
---
3. Fiesta Del Sol :
Chicago's celebration of all things Latino is back. With a soccer tournament, carnival rides and for the first time educational workshops. Yes Fiesta Del Sol is offering College Day workshops in and effort to promote education. Admission is free
so don't wait.
---
4. Chicago margarita festival :
Margarita festival = Margaritaville. Offering twice as many serving stations and triple the amount of servers from last year. The Margarita Festival is sure to please with live music and improved service. (Music will be playing at moderate volumes to allow for conversation and dancing.)

5. Lollapalooza :
Only the biggest and best outdoor concert ever. This four-day fiasco is packed with the newest stars and the best food all over Chicago. Be prepared to cancel all your plans, this is not something you will do that day, it is something you will do ALL DAY!!!

---
6. The 606 Trail:
Visit one of Chicago's most beautiful trails. Stretching 2.7 miles, The 606 Trail was finished in June of 2015 with Chicagoans using the trail daily. Come walk, jog, or even ride your bike. The Trail is packed with rest areas and water fountains. Bring
your family, call you friends and enjoy one of the most beautiful trails in Chicago
---
7. Shakespheare In The Park :
Love being outside? Love Shakesphere? well put your hands together because The Chicago Shakesphere Theatre is coming to Frank J. Wilson Park this week and performing the best of Shakesphere's greatest hits. Scenes from Macbeth As You Like It and of course Romeo and Juliet. Don't miss out on this free show.
---