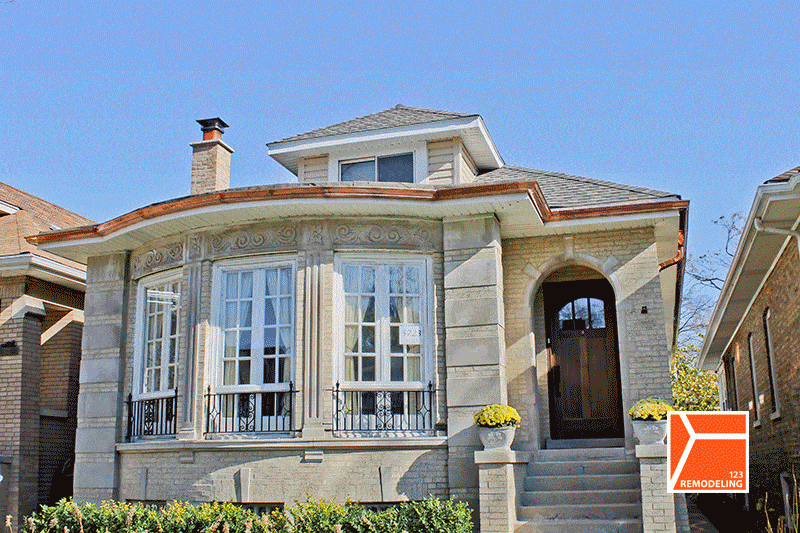 The Albany Park roof replacement project was another exterior remodeling success.  The bungalow home had damaged sections throughout the roof which was a complete tear-off as well as installation of new gable siding.  Copper gutters were installed in place of the rusted and clogged gutter system.  Masonry work to the water-damaged bricks were repaired by 123 Remodeling.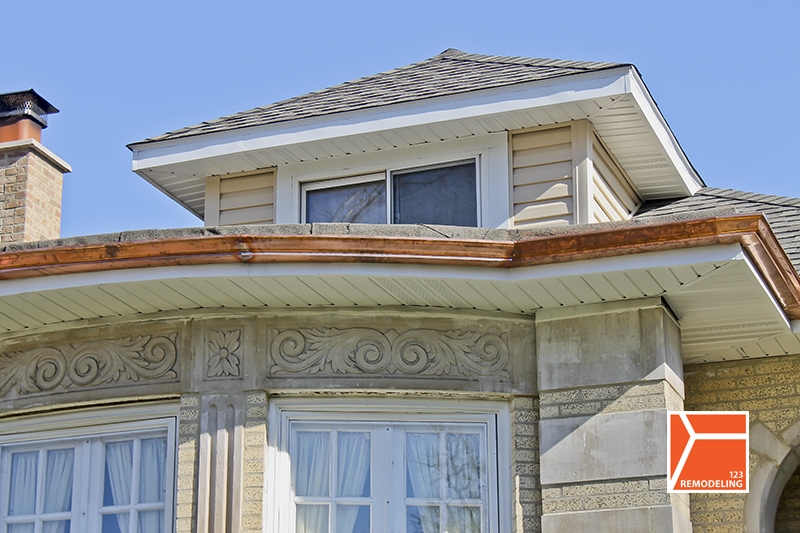 What We Did:
ROOF MATERIAL TYPE: Asphalt Shingle
GUTTER MATERIAL TYPE: Copper
GABLE SIDING MATERIAL: Aluminum Vinyl Siding
FASCIA MATERIAL TYPE: Aluminum Vinyl Siding
HOME EXTERIOR TYPE: 100% Brick
BUDGET: $$$

[slideshow id=713]
This
exterior remodeling
project was a Albany Park roof replacement consisting of roofs, gutters and brick work. The water-damaged roof, clogged gutter system and loose brick were all signs of poor water drainage.  The additional new copper gutter system will ensure the roof and exterior brick from any future water drainage issues.  The new gable siding for both attic windows add insulation and curb appeal.
123 Remodeling experts specialize in both interior and exterior remodeling projects.  IF YOU ARE IN NEED OF A HOME REMODEL CONTACT US for a free no obligation In-Home Consultation.