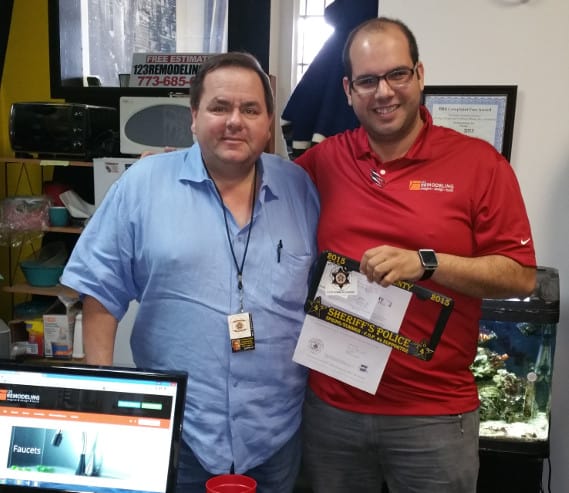 Ariel Darmoni, 123 Remodeling's Operation Manager, celebrates another year of supporting Cook County Sheriff's Police FOP Lodge #4.
Kevin Farrell, President of CCSPD FOP Lodge #4 explains what comes from support of the Fraternal Order of Police:
There is a deep sense of satisfaction when you finish your shift, knowing that you did your job to the best of your ability and helped people that day. The job however, does not end there. After

work we coach or support our local youth sporting activities. We supervise Scout groups, and work with and train Cadets. We watch out for the health and welfare of the community, and attend and sponsor fundraisers such as Polar Plunge that supports Special Olympics.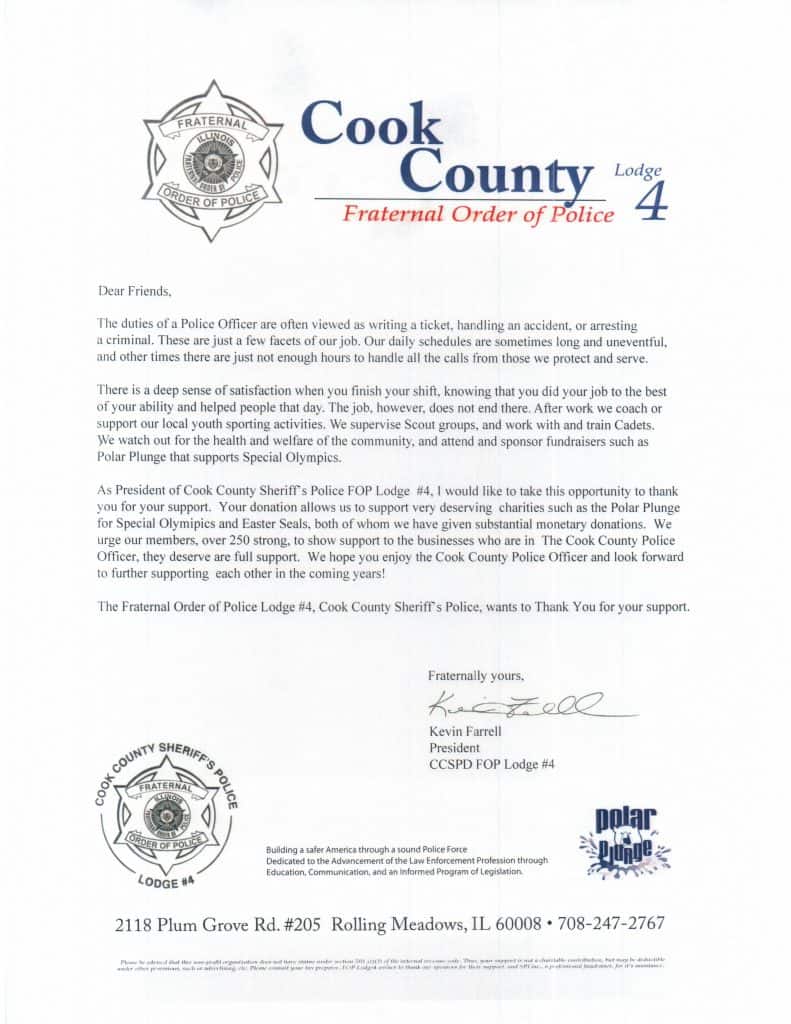 ---
123 Remodeling's community engagement extends well beyond sponsorship. See how we partnered with Windy City Live for a Holiday Surprise.