Commercial Office Gut Rehab Project - 415 W Huron St, Chicago, IL (River North)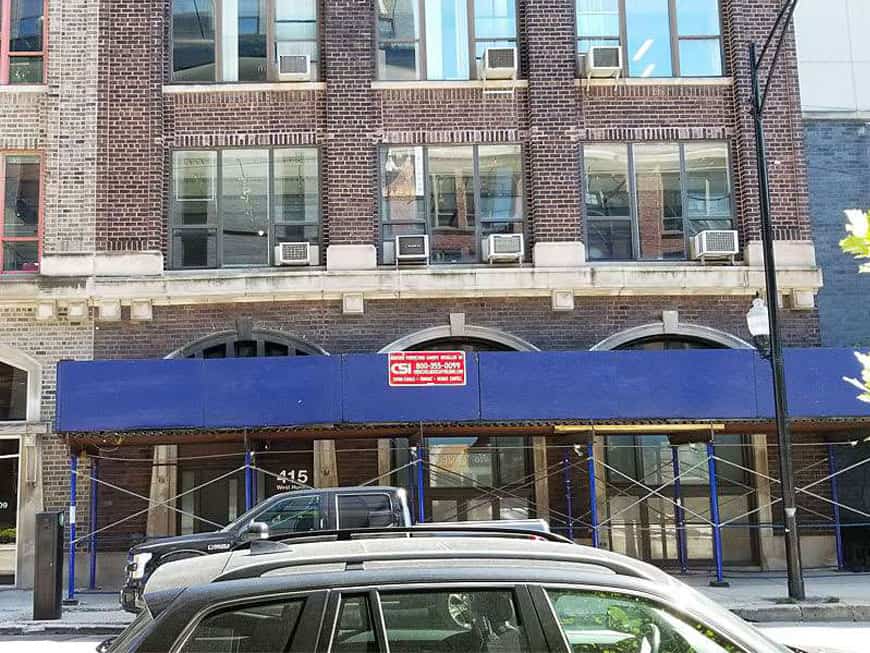 Commercial Office Gut Rehab - 415 W. Huron St, Chicago, IL (River North)
Property Details:
ADDRESS:  415 W Huron St, Chicago, IL 60654
TYPE: Commercial/Office
YEAR BUILT: 1920
BUILDING SIZE (SQ.FT): 30,000 Sq ft
FLOORS: 5
PARKING LOT SIZE: 1000 Sq Ft

DESCRIPTION:
The Commercial Office Gut Rehab Project is a total gut rehab of the existing office building located at 415 W Huron St in Chicago.  This commercial office building was constructed in 1920 and Earthgroup purchased the property in June 2018.  123 Remodeling has partner up with Earthgroup to help them transform this abandoned property to one of the newest, modern office buildings in the River North area.  This office building will consist of 5 floors, with approximately 30,000 sqft of commercial space throughout the building.  The ground floor will serve as a retail storefront for the building.  The 4 floors will be divided into 500 sq ft, 1000 sq ft, 1500 sq ft, 2000 sq ft, 3000 sq ft, 5000 sq ft, 6000 sq ft, 10,000 sq ft, and 20,000 sq ft commercial spaces.
Our company has started the demolition phase of the building.  We are currently removing all the hardwood flooring that has been damaged by the flooding of the Sprinkler System in 2013.  We will install new laminate hardwood flooring throughout the entire building.  We will also install new plumbing, electrical, and heating systems to the building. Furthermore, we will renovate all the bathrooms and kitchens for all floors.  Finally, roofing installation and painting will be done for the entire building.