Chicago Custom Metal Fabrication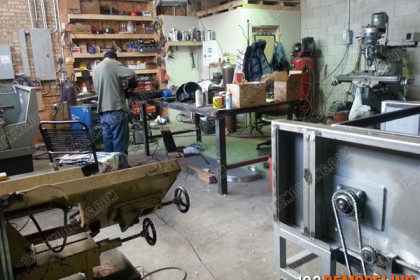 Our fully integrated ISO 9001:2008 certified facility, located within our warehouse, is capable of handling all aspects of your fabrication needs from metal component manufacturing to full assembly and welding. We have been installing and repairing fences and gates in Chicago since 2005!
123 Remodeling Chicago Metal Fabricating Division provides welding and assembly services ranging from custom exterior driveway gates, garden gates, wrought-iron fencing, staircase railings, staircases, curtain rods, doorways or even a bike rack. We are Chicago's only General Contractor that can custom design and build custom metal   fabricated wrought-iron fence or gate which can be anything from an ornate decorative property-line marker to a tall, spiky enclosure that provides high security.