Today I want to talk about a flooring option which you may not have given much consideration. You can use it in any room in your house to give a look of modern elegance or the feel of rustic warmth. If you haven't looked into wood-look tile as an option for your remodeling projects, then
Published in

Basement Remodeling, Basement Renovation, Bathroom Design, Bathroom Remodeling, Bathroom Shower, Bedroom Remodeling, Chicago Basement Remodeling, Chicago Bathroom Remodeling, Chicago Bedroom Remodeling, Chicago Commercial Construction, Chicago Condo Remodeling, Chicago Deck Installation, Chicago Electrical, Chicago Hardwood Flooring, Chicago High Rise Remodeling, Chicago Kitchen Remodeling, Chicago Porches, Chicago Tile Flooring, Chicago Water Damage, Condominium Remodeling, General Construction & Repairs Chicago, Heating System, Home Remodeling, Interior Design, Latest posts, Remodeling Inspiration, Remodeling Technology, Tile
Snow is on the ground, the Holidays are coming, and Fireplace Season is officially upon us. Whether you're prepping for family gatherings or a visit from Santa Claus, you want your fireplace to look its best. So let's take a couple minutes to discuss what goes into a fireplace (yes, besides wood).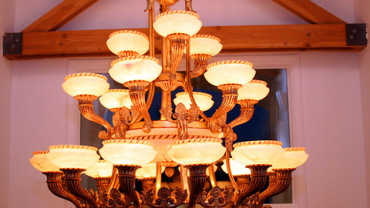 Today, we're doing math – I'm warning you upfront. Don't get scared, because it's simple math and it's gonna make your house look great. If you've ever been baking and confused a teaspoon with a tablespoon, you know that a small mistake in measurements can ruin an entire recipe. The same is often true in
Published in

Basement Remodeling, Basement Renovation, Bathroom Design, Bathroom Remodeling, Bathroom Vanity, Bedroom Remodeling, Chicago Basement Remodeling, Chicago Bathroom Remodeling, Chicago Bedroom Remodeling, Chicago Commercial Construction, Chicago Electrical, Chicago Gut Rehabs, Chicago Kitchen Remodeling, Condominium Remodeling, General Construction & Repairs Chicago, Home Remodeling, Interior Design, Latest posts, Remodeling Inspiration, Remodeling Technology, Uncategorized
As I was walking to my office the other day, I saw that one of the houses I routinely pass had turned around its plastic jackolantern lights to be Thanksgiving pumpkins. And while it's certainly clever in a pinch, I think we can all do a little better when it comes to our holiday decor.
I grew up with two brothers, so as one might expect, there was lot of sibling in-fighting. We're all three very different people with different ways of viewing and operating in the world. But the one thing that could always unite us (besides like McDonalds) was how much we loved movies. There were few conflicts
November is National Novel Writing Month, so whether you're a budding novelist or a notorious bibliophile, here are some tips for making the best space to bask in your love of books.
Earth Day was celebrated by 123 Remodeling on WCIU's morning hit TV show, "You and Me This Morning" on Channel 26 WCIU-TV based in Chicago, IL. Ariel Darmoni, General Manager at 123 Remodeling, was invited to provide information for 5 different "Green" products used in home remodeling.  Ariel accompanied by both hosts of the
Leave Us a Review We've found that customer reviews are very helpful in our business progress with trends and customer satisfaction.  We would truly appreciate a review from you! Choose below your preferred site to leave a review or comment  Yelp – online business directory with customer reviews  Houzz – home decorating and remodeling professionals Twitter – social media platform  Facebook – social
Here are 10 household items you never would have thought to use to organize and for storage around your home.   Creative ways to store items without spending much time or money at all. Some of these are especially nice for a small home or condominiums where you simply don't have the space to just throw everything in a drawer