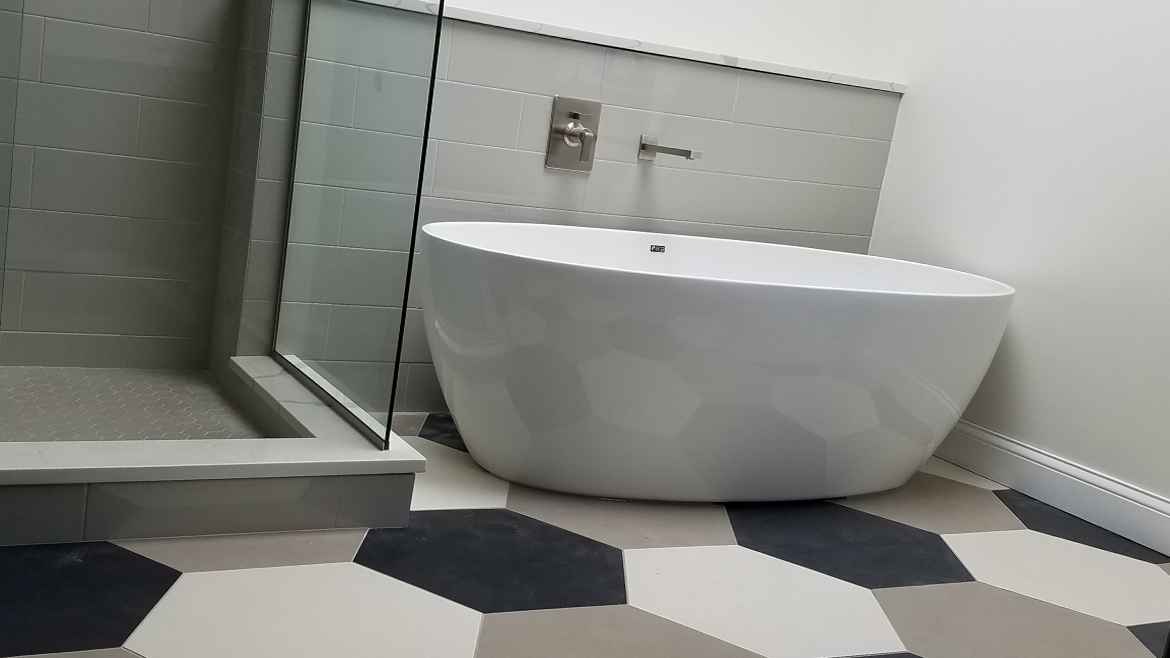 ---
Call Us Today to Schedule Your Free Consultation
(773) 685-6095
[button style="btn-warning btn-large" url="http://123remodeling.com/free-consultation/" size="" block="false" target="_self"]Schedule a Free Consultation[/button]
---
At 123, high-end bathroom remodeling is our specialty! Let our team of talented designers, architects, and technicians take the room of your dreams and make it a reality! Know that your project is in safe hands with one of Chicago's most trusted and established contractors
---
Our Bathroom Remodeling Services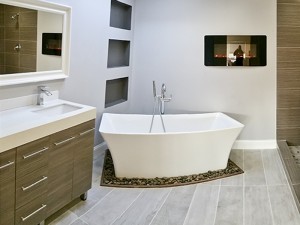 Renovation
Are you bored of your old color scheme? Maybe you feel the layout of your washroom is poorly planned? Or maybe it's just that one room you've never been happy with since you purchased your home and have decided it's finally time for an update. Let us replace that outdated bathroom with something sleek and modern, or warm and comforting, your choice!
Expansion
Tired of that tiny bathroom? Want to convert your cramped shower/tub to a luxury freestanding tub and walk-in shower with natural stone wall tiles? Weren't using that coat closet on the other side of the wall anyway? We can work with what you have, and help you discover that beautiful space you always envisioned for your home!
Addition
Feel like it's a race among your family to be first in to get ready in the morning. Perhaps your home would benefit from an additional restroom? We're happy to build you one from scratch! We can build you a whole new room as an addition to your home, or convert existing space and reroute plumbing as needed.
Powder Room Conversion
Maybe that powder room seemed charming when you bought the house. But three kids later, and you've stopped caring about charm and just need another shower. With the plumbing already in place, this is a job that can often be done very efficiently.
Redesign
Sometimes you don't want to pay for a complete renovation, but still want the feel of an updated modern bathroom. Simple things like changing the tile or wall design, or updating the light fixtures or sink hardware can make a big difference in the overall aesthetic!
Gut Rehab
Tear it down and start over? That's our favorite! We love working with a blank canvas and having the opportunity to be involved with every step from design and selection, architectural planning and construction.
Our Process
Once you've made the decision to upgrade your home, your next step is to call and schedule a free consultation with one of our friendly and experienced project managers. They will come to your home to view the project and discuss options, ideas, and timelines. They will then draw up for you a detailed quote explaining what your renovations will cost if you choose to move forward.
123 maintains a wide network of sources for bath furniture and hardware, both local and remote, to best meet your needs. If you want to go shopping with your project manager to pick out those perfect lighting, sink or shower fixtures. Or if you want to save money by finding the best deal online for a vanity with a marble countertop or silver framed mirrored cabinets, we've got you covered.
---
Why Choose 123 Remodeling?
[row][one_half_column]
Quality Workmanship
Timely Project Completion
Financing Options Available
[/one_half_column] [one_half_column]
Construction Warranty
Full Service Contractor
[/one_half_column] [/row]
We specialize in traditional & contemporary bathroom remodeling and design in Chicago. We can help you optimize your space and find the best options for your needs. In addition to the enjoyment that comes from the upgraded space, remember that homeowners often recover an estimated 80-85% of renovation costs when selling a home. For that next tier of luxury, consider fog free mirrors, heated floors, or a beautiful whirlpool.
See one of our projects recently featured on MarthaStewart.com

---
Recent Projects
[row][one_half_column]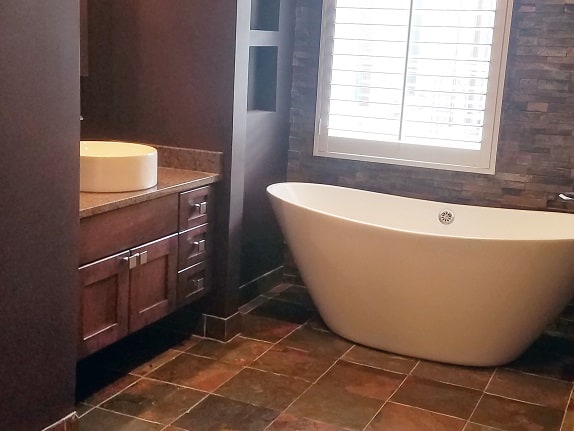 [/one_half_column][one_half_column]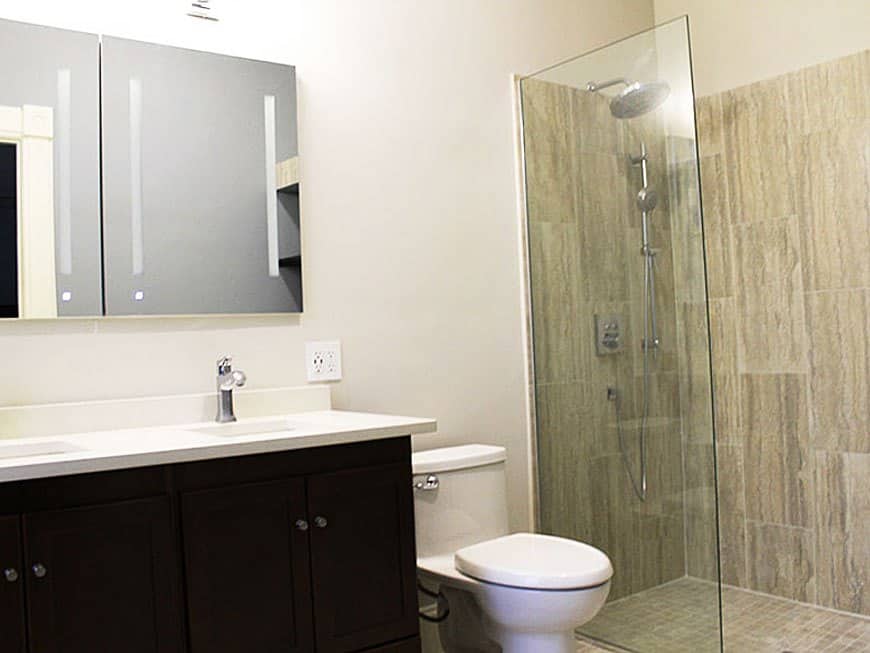 [/one_half_column][/row]
[row][one_half_column]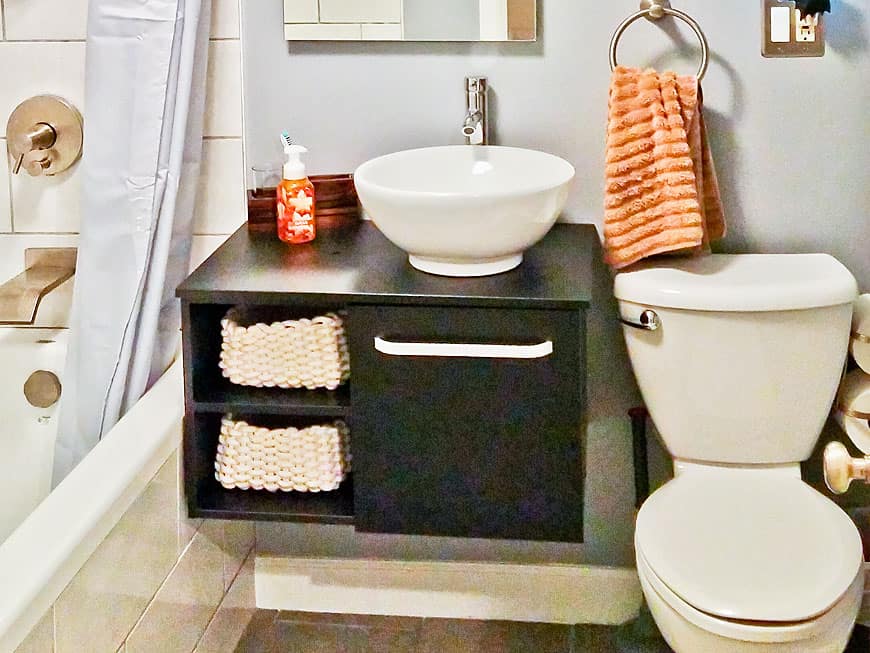 [/one_half_column][one_half_column]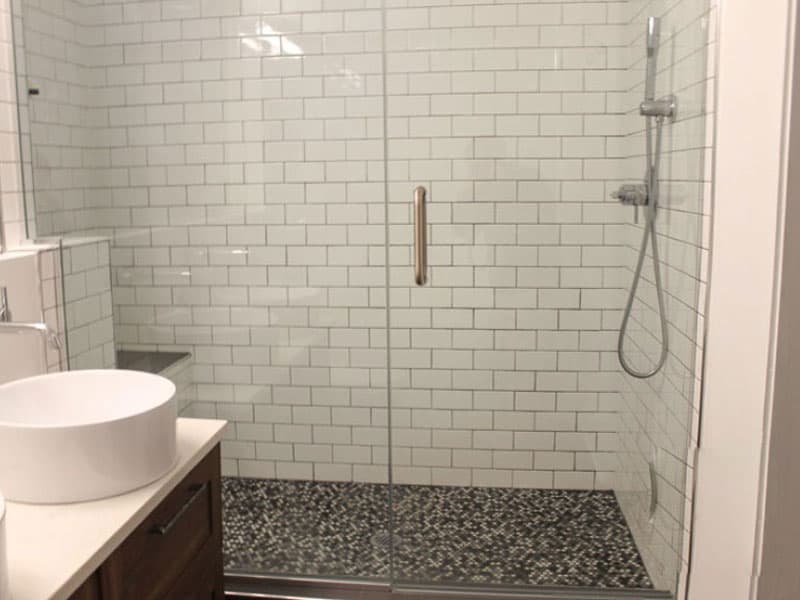 [/one_half_column][/row]
---
Call Us Today to Schedule Your Free Consultation
(773) 685-6095
or click the button below
[button style="btn-warning btn-large" url="http://123remodeling.com/free-consultation/" size="" block="false" target="_self"]Schedule a Free Consultation[/button]