10 Coolest and Useful Bathroom Products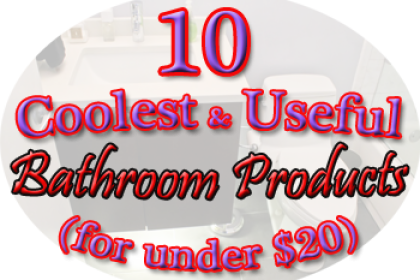 123 Remodeling's collection of 10 Coolest and Useful Bathroom Products all for under $20.  Check out our reviews of these bathroom product inventions, click on the image to see the item in detail and purchase directly from Amazon.com.
1.  Windshield wiper for your mirror – Quick answer to a fog-free mirror, no smear marks, no looking for something to wipe with.
2. Waterproof wireless speakers – never miss a beat, sync up your music and play your favorite tunes while you shower.
3.  Shaving Pedestal – finally a way to get a "leg up" in the shower to comfortable shave or access without dangerously stretching.


4.  Toilet Seat Lifter – it's a foot pedal designed to win at the "Leaving the seat up" battle.  For under $15 it's a sure way to be on your best behavior.

5.  Wireless Motion Activated Light – need extra light in your shower or linen closet?  No need to run electrical wires and lights where and when you need it most, runs on 3 AA batteries, easy to install.

6.  Hands-free Hair Drying – first there was hand-free phone calling, and now it's available for your hair dryer.  Two hands to style and design your hair, what a relief!

7.  Bath Water Deflector – finally a way to wash your hair without the risk of banging your forehead into the faucet.  Also can use this to make instant bubbles for your bathtub.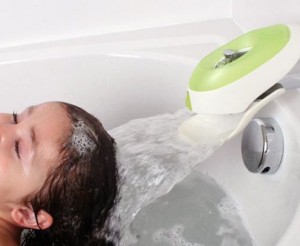 8.  Foot Pedal Toilet Flusher– easy to install, hands-free sanitized way to flush, kid approved!

9.  Glow-in-the-dark Toilet Ring – never miss the toilet, sanitary answer to late-night trips to the bathroom, no lights necessary.

10.  Water Fountain Faucet Tap – rubber piece that turns your faucet into an instant water fountain!  Use in the bathroom or kitchen, no cup needed.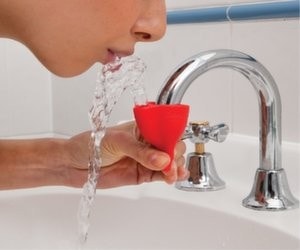 We hope that you had fun reading and found a product that you could utilize for your bathroom and household.  If you live in Chicago or the surrounding area, consult 123 Remodeling with any questions or ideas for your next remodeling project at (773) 685-6095, or click the button below to schedule online:
CONTACT US (below)
We hope that you find these 10 Bathroom Product Inventions useful for you and your family.  Please share your new bathroom product inventions, we would love to hear from you, as we are looking to create a guest's list of ideas and write an article dedicated to your ideas.  See our recent blog entries or leave a comment below with your ideas, we will send you a note when we publish our next post!
-123 Remodeling