ARCHITECTS POLISH THE LOOK OF A REMODEL
Any time you're changing the exterior of the building, making significant alterations to the floor plan inside, or spending more than 5% of the value of the house, you may require an architect.
Do You Need an Architect? Why Hire and Architect?
No matter how big or small your remodeling project, if an Architect firm is required, our professional team can work with any Architect firm, We can also help you source an Architect firm if required. One such company we work with for our Architectural requirements is ABD & Associates, Chicago IL. Here are Some Tips on Finding An Architect
Services Offered by ABD & ASSOCIATES - Architecture Firm Chicago IL:
Design concept
Architectural Drawing
Architectural Rendering
Structural Engineering
Permit & Plan Submissions
Building Code Compliance
Floor Plans
Site Plans
Electrical & Plumbing Plans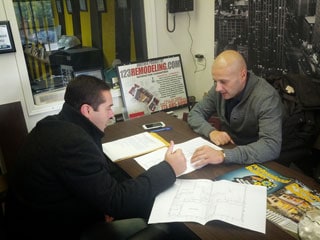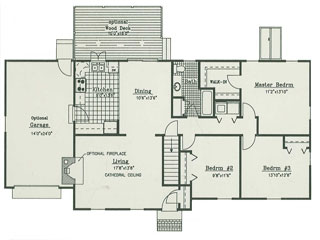 Frequently Asked Questions
Architects are highly trained in building design, engineering, and ergonomics. At the outset of a remodeling project, an architect will examine your house, listen to your dreams and needs, and then provide solutions and approximate building costs.
Both architects and contractors can save you money through the creative use of space and materials. But the two professionals often solve problems differently. In a nutshell:
Contractors typically look for an efficient and logical solution, but not necessarily the most innovative or aesthetically pleasing approach.
Architects typically propose solutions that add visual appeal, and complement and flow into the rest of the house.
Handle Paperwork - Building Codes - Solving Structural Problems
Building an addition or renovation that requires an imaginative vision, a rich design aesthetic and/or structural changes.
Reconfiguring a space; a design professional can make a huge difference as to how efficiently and creatively your space is used.
See the Big Picture of the Project - After the initial consultation, and once you and the architect have defined the scope, features, purpose and functionality of the project, the architect will develop a set of preliminary drawings, sometimes called schematics.

How big and complex is the project? Is it a simple remodel of the guest bathroom? Are you hoping to create a media room in your semi-finished basement? Chances are an experienced contractor can work with you to make relatively simple projects such as those successful.



But if you want to transform your ugly duckling of a kitchen into the kind of place that would thrill Martha Stewart, or if you dream of turning your attic into a lavish master bedroom suite with a spa-style bathroom, consider hiring an architect. Yes, the architect's fees will add to your overall cost. On the other hand, spending $50,000 on a poorly designed new kitchen -- "Hey! Why didn't anyone think to add a pantry?" -- in order to save $5,000 in architecture fees is throwing money down the garbage disposal. Remember too that a good architect is part artist, part engineer. Any reliable contractor can give you beautfiul new cabinets and add a nice picture window to your kitchen. An architect should also add style and smart design.

The Architectural Design Process Consist of multiple phases. As you begin working with an architect, or consider hiring one. It's Helpful to know where you are in the process and where it will take you. A 123 Remodeling Project Manager & an Architect will orient you during each phase, and work with you to get the most value from each stage of the process. It's a time-tested method for establishing a close working relationship between you 123 Remodeling & the architect, and producing the very best results.
This first phase includes all of the discussions, thought, and exploration that lead to the moment when you realize you need to build something new. The phase ends with your decision to move forward with a project. When you reach the end of this phase, you can prepare yourself for working with a 123 Remodeling and an Architect. During the next step you define the project - its scope, features, purpose, and functionality. This is the time to establish an owner-architect agreement between yourself, 123 Remodeling and the architect. Together with the architect, you develop and refine a "vision" for the project. Your architect leads you through a "programming" exercise to help you explore the needs of those who will live, work or play in the space you create. You will identify the services you need from your architect and the design team will begin to form a cohesive relationship and a shared concept for the final building.
Once the requirements of the project are determined, the design phase begins. Your architect gives shape to your vision through drawings and written specifications. Your input into this phase is vital, as you get the first glimpses, and then a more defined look at how your building will take shape. It is important to establish a clear decision-making process with your architect during this phase. The design phase ends when you agree to the plans that will guide construction.
Why Choose 123 Remodeling - Chicago?
We are a complete Design/Build Firm offering start to finish building and remodeling services by offering a full variety of design related skill-sets, we are able to know what projects warrant (or require) an architect or interior designer. We can provide architects or designers as well as skilled builders and tradesmen. We target the design process to your construction budget since it controls the costs of the project directly, by using this method you are less likely to spend resources on drawings produced for things not part of the final project.
Quality Workmanship & Design
Timely Project Completion Guarantee
100% Satisfaction Guarantee
Financing Options Available
Complete Design/Build Firm
Competitive Pricing & FREE Consultations
Construction Warranty
Licensed, Insured & Bonded
Full Service Contractor

Over 500+ Completed Remodeling Projects
Our Credentials
GET STARTED!!!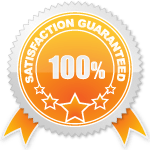 123 Remodeling is proud to offer free in-home consultations from experienced Project Managers. Our project managers are extremely courteous and understand that all of our consultations have a no obligation clause involved with them.
Thank you for considering 123 Remodeling for your upcoming project!