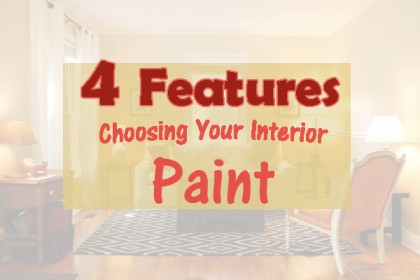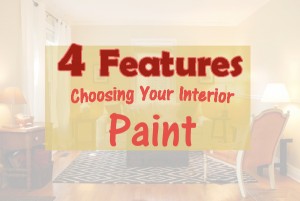 A new paint job can brighten a room that is need of any uplift and even energize the entire house.  We have chosen a fresh coat paint throughout the entire house as the top choice for cost-effective home improvement projects.
When starting a painting project, first step is to select the correct paint, as there are many options on the market today.  The review of the 4 Features – is essential when choosing your interior paint.
Water-based vs. Solvent-based
Color
Finishes
Quality
Feature #1 – "Water-based vs. Solvent-based".  Latex paints are a water-based paint that has a glossy finish and is easiest to work with.  Solvent-based paints are often referred to as oil-based and provide a more vivid and defined color including a matte finish. Water-based paints are easier to work with since it can be removed with soap and water, while solvent-based paints will need mineral spirits or turpentine, to remove wrongly applied paint.  Water-based dries faster than solvent-based which reduces the error margin factor when drying.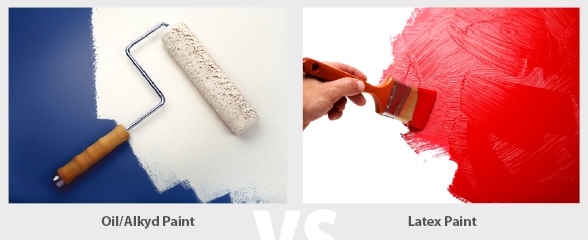 Solvent-based provide for more of an even coat when applied which can save an extra coat to achieve the smooth look-n-feel.  The room for error between each type of paint will factor when deciding which paint to select and the level of confidence with your painting contractor.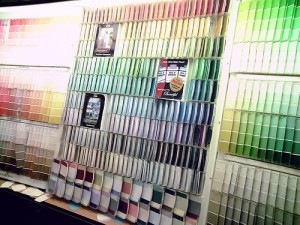 Feature #2 – "Color".  With the large color selection of the color palette, choosing the perfect paint, will take the consideration of the following factors.  Since each room serves a different purpose, there is a color that suits well for each purpose, here are our suggestions.  Living room's main purpose is to serve a warm and inviting atmosphere.  Choosing an earth-tone or beige color will be the safest when attempting to achieve an inviting atmosphere.  For kitchens and bathrooms choosing a bold, vivid color may serve the purpose to highlight and create a memorable home visit.  The smaller area size allows a wider number of options for color selection.
Feature #3 – "Finishes".  Choosing from a type of finish main factor with be how the room is to be used.  The latex, which includes an eggshell or semi-gloss, finish is best for rooms with high-traffic like the kitchen and bathrooms.  Protection against moisture in both kitchen and bathroom where latex serves as the best choice.  Latex paints are popular choice for entry ways or around the window, any kind of frame that you see inside the home that attracts dirt and stains.
Large rooms with lower traffic, bedrooms, dining and living rooms a flat finish paint would serve best as the smoothness when applying leaves less chance of having to apply extra coats of paints to achieve the smooth and levelness throughout.  For baseboards and crown-molding painting owners usually choose to apply a semi-gloss finish to resist against dirt and ease of cleaning property. Semi-gloss's less glossy look than an eggshell latex finish is best option for baseboard and crown-molding as it blends well with a flat finished wall in the larger rooms and long hallway on the crown-molding and baseboards.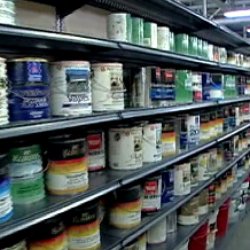 Feature #4 – "Quality".  For each finish whether a water-based or solvent-based, glossy or matte finish, there will always be cheaper paints available to choose from.  After many paint projects, cheaper  paint options have led to many hidden results, choosing the higher priced paint may save you money.  Paint coverage is affected by the price of the paint.  Cheaper the paint, the less coverage, which leaves more hours for additional coats needed to achieve the final smooth, level look.  Since the difference in the cost of the paint will always be less than the price of labor, choosing the higher priced paint might be the safest and actually save you money in the long run.
Choosing the right paint, depends on a careful review of options, in today's paint market.  We hope that consideration of these 4 Features when deciding on which interior paint will serve best for each room.  Each room has different factors, whether it's high-traffic or a sense of invitation, the right selection of paint is the first step to a successful painting project.  Interior painting is a cost-effective option in home remodeling and eliminating the room for error will most benefit the financial investment of each project.
If you live in Chicago or the surrounding area, consult 123 Remodeling with any questions or ideas for your next remodeling project at (773) 685-6095, or click the button below to schedule online: