---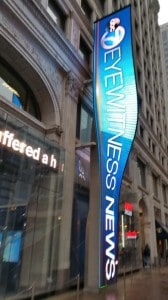 Amanda's year started out with the unfortunate tragic death of her husband, Craig. They had only been married for 16 months when Craig suffered a heart attack on their way home from vacation. Amanda's best friend Kelly wanted to end this year with a holiday surprise for her.
Windy City Live teamed up with 123 Remodeling to help Amanda this holiday season.
After her husband's death, Amanda wanted nothing more than to finish her husband's dream of remodeling their new home. But she needed a little help finishing their bathroom. To help her out, Home Depot and 123Remodeling jumped in. Home Depot gifted Amanda with bathroom fixtures and $500 gift card.
123Remodeling is going to complete Amanda's bathroom free of charge, as a gift to her this holiday season.
---
The Backstory
Kelly wrote in to Windy City Live, asking for their help:
My best friend lost her husband on January 10th of this year. They were on their way home from Midway airport and she was driving when he went into distress. She is an E.R. Nurse and she did her best to help him, but she wasn't able to and he passed away at the age of 29 from heart disease. Amanda has had a truly rough year, but she continues to go to to work and help patients in the Emergency Room where she works.

They had recently purchased a very old home in Batavia and were in the process of rehabbing it when her husband passed. She channeled her grief into decorating other parts of it, but she's not been able to finish the upstairs bathroom. So please help us give Amanda a great end to a year that started out unimaginably tragic.

Love,
Kelly
---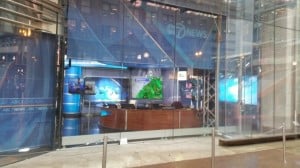 The Surprise
In the holiday spirit, Windy City Live decided to help Kelly, and they surprised Amanda live on air. "I thought we were going to Macy's" Amanda said, unaware of her best friend's plan.
123 Remodeling decided to volunteer our services to help Kelly's plan become a reality. Amanda and her husband gutted their bathroom over a year ago, but she was unable to finish it after Craig passed away. That's why we decided to step in and help a family in need.
Kelly was not the only one to reach out for help in this situation. Over 30 people, Amanda's friends and family, wrote in to Windy City Live to reach out for help in support of her — and they all joined her on the set of Windy City Live for this holiday surprise. A lot of them even traveled all the way from New Jersey, and some from Indiana.
---
---
123 Remodeling on Windy City Live TV set
After Amanda's friends and family joined her on the set, Sharone Lavi, General Manager at 123 Remodeling showed up to announce her surprise — that we would be remodeling her bathroom.
"We told Sharone Lavi about your bathroom and how it's still not finished, and he wanted to help out. Sharone, tell Amanda what you have in store for her as a surprise."
"Hi Amanda, Kelly that was a beautiful letter. Amanda, we'd be honored to complete your bathroom for you this holiday season. 123 Remodeling will finish everything that needs to be done and you will have a new bathroom this holiday season."
What we did for Amanda's bathroom
Begin – Day 1
During – Day 2
Final – Day 3
See more details of Amanda's bathroom remodeling project here – http://123remodeling.com/windy-city-live-small-bathroom-remodel/